SAN DIEGO GOVERNMENT VEHICLE ACCIDENT LAWYER
Receive The Highest Compensation For Your Government Vehicle Accident Case

Request a Free Legal Consultation
GOVERNMENT VEHICLE ACCIDENT ATTORNEYS IN SAN DIEGO
The aftermath of any car accident is chaotic. This fear and anxiety only grow when the collision involves you and a government agency vehicle. Procedures for handling an auto accident with a government agent vehicle are intentionally complex. You cannot pursue the government like you would in any other personal injury case. But there is still hope! An experienced government vehicle accident attorney can guide you through the process. You shouldn't be left on your own to fight against the system.
If you or a loved one receive injuries in a car crash with a government employee, you can still file a personal injury claim and receive compensation. Contact the San Diego law firm of Mova Law Group today to find out how best we can help. Our initial appointment is a free consultation that comes at no risk and with no obligation to you. Call our 24/7 phone number at (858)900-9911 or fill out the form on this website for more information.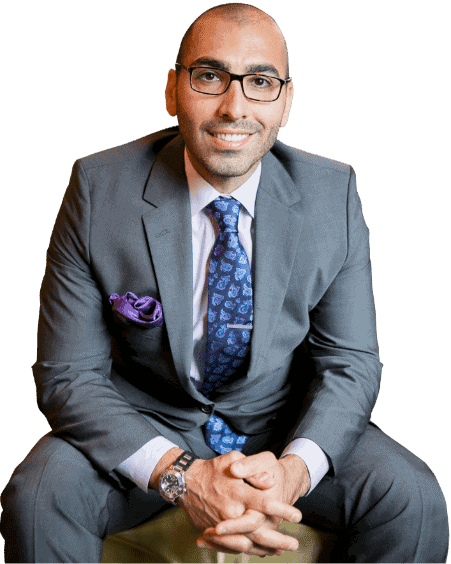 WHAT WE DO FOR OUR CLIENTS
Maximum Compensation In Injury Law

Medical Bills Paid

Access To The Top Medical Professionals

We Come To You In The Comfort Of Your Home

Winning Track Record
Transparent Legal Process

Property Damage Compensation

Recovery Of Lost Wages

Review Your Personal Injury Case

Award-Winning Customer Service

You Don't Pay Unless We Win Your Case




 
WHAT TO DO FOLLOWING A GOVERNMENT VEHICLE CAR ACCIDENT
Even though a motor vehicle accident involving a government car has different rules, your immediate actions would be the same as in any collision.
Call emergency services right away. You and the other motorists may need medical attention. Collect eyewitness contact information and document the scene with photos if you can. These go a long way towards helping your personal injury claim later on.
Notify police of the accident to document it and take statements from all motorists involved.
Documentation of any injuries in the medical record is necessary to seek damages. Insurance companies will try to fight you, so you must prove that you are taking all the required steps to heal. You can show this by obeying medical advice. See a doctor and follow their orders for a speedy recovery.
It would be best if you reached out to a government vehicle accident expert as soon as possible. Our personal injury lawyers can help you file your claim and handle communications with insurance companies. We will also advise you of the viability of your claim and keep you within the government's statute of limitations. The time limit on these is lower than in other personal injury cases. Having someone in your corner during this trying time is essential, so do not hesitate to reach out today.
WHAT IS DIFFERENT ABOUT A CAR ACCIDENT INVOLVING A GOVERNMENT VEHICLE?
Some of the likelier parties in a government incident are fire trucks and police cars. Sometimes, you may not hear a siren or have time to pull over. You may get hit if you cannot react if they blow through a red light. Police cars in high-speed chases have caused large amounts of property damage and injury to innocent bystanders. You may be reluctant to pursue legal action against first responders. Still, you were an accident victim injured due to their actions. 
Federal government service institution vehicles may collide with you. Garbage trucks, military vehicles, and mail truck accidents involve different branches of government. It would help if you had legal advice from your expert San Diego car accident attorneys at Mova Law Group.
What are the most significant differences between these and other personal injury claims? 
The first hurdle you face is the government's

sovereign immunity

. This clause protects the government from lawsuits. Before you give up after hearing this, we have ways of legally holding the appropriate parties responsible for negligent actions. 

The other difference that makes it more challenging to pursue damages is the lowered

statute of limitations

. You only have six months to file a case against a

government entity

. This

time limit

gives you little time to recover from your injuries. Hiring an experienced

law firm

such as Chris Mova's team right away will help you immensely.
CAN A CAR ACCIDENT CLAIM BE FILED AGAINST THE GOVERNMENT?
The Federal Tort Claims Act provides citizens with exceptions to government immunity from lawsuits. These exceptions are:
When a

government employee

causes a

personal injury

accident.

When a

government vehicle

is involved in a

car accident

.

When a government highway has deteriorated and becomes dangerous to drive.
Some exceptions may also exist for government contractors, but we can review this option at our initial consultation. The wording of the FTCA is exact in who and what it will cover. The government individual must have been performing their job at the time of the accident, and they must have been driving negligently, resulting in the collision. 
The FTCA covers accidents involving pedestrians, cyclists, and motorcyclists injured in an incident with a government vehicle. 
This exception to sovereign immunity is purposely tricky to discourage people from pursuing their personal injury claims. The government will try to deny your case. Without an experienced lawyer like one of the Mova Law Group, they may drop your claim immediately.
A SAN DIEGO CAR ACCIDENT LAWYER CAN HELP YOU FILE A TORT CLAIM
Our first step upon taking your case will be to collect and review all the evidence. We will require the police report, medical records, videos, pictures, and statements. If the facts prove that the government employee's negligence caused the accident, we can hold them liable for your damages. A few things we will need to establish:
What type of vehicle was involved in the accident (and from which

government agency

)?

How did the

government vehicle

strike you?

Why did this accident occur?
We will file an administrative claim with the specific area of the government involved in your accident. This filing must take place within six months of the accident date. The Government Claims Program has 45 days to review and reply to this filing. Depending on what happens next, there are a few options.
If your claim is denied or the agency does not respond within 45 days, you can sue them in a civil court. You will have 45 days to do so, beginning when you received notice (or should have received this).
If your claim is not denied, you have the usual two years to pursue your personal injury claim.
The law offices of Chris Mova and his team can walk with you on every step of this journey to make sure you get the justice you deserve. It is unfair to suffer due to someone else's negligent error.
WHAT OUR EXPERIENCED GOVERNMENT VEHICLE ACCIDENT ATTORNEYS WILL DO FOR YOU
We Will Get You Reimbursed For The Cost Of Your Damaged Vehicle For Free.
Government vehicle accidents come at a cost, but you shouldn't be fighting the insurance companies for something that was not your fault!
SAN DIEGO'S TOP-RATED CAR ACCIDENT ATTORNEYS WILL GET YOU COMPENSATION FOR YOUR INJURIES
Estimating the damages you received in the accident is especially difficult when you only have six months to diagnose and treat injuries. The full extent of your losses may be yet to be discovered. Our personal injury lawyers at Mova Law Group can help put together a reasonable amount to seek that will include both past, present, and future damages. Your losses will need to include both economic and non-economic measures.
Legal representation in government cases is so important. You must outline the damages thoroughly if you are seeking under $10,000. You must state in advance if you have a limited civil case above $10,000 but below $25,000. These particular procedures demonstrate why it is crucial to have a settlement amount determined by yourself and your lawyer ahead of time.
CONTACT A GOVERNMENT VEHICLE ACCIDENT LAWYER FOR YOUR PERSONAL INJURY CLAIM
You do not need to fight for financial compensation against an adversary as large as the government. Our legal team will assist you in your car accident case. Our aggressive team of personal injury experts can litigate on your behalf around the negotiating table or in the courtroom. We only accept a settlement once you are satisfied with it. 
Our primary concern is getting you justice. We only accept payment from you once the at-fault parties have compensated you for your accident. As part of our attorney-client relationship, we take your case on a contingency fee basis if we decide to proceed after the initial consultation.
If you or a loved one are injured in an accident with a government vehicle, you are not alone. Call our 24/7 number at (858) 900-9911 or reach out through the contact form on this site today. We look forward to reviewing your case at the free case evaluation.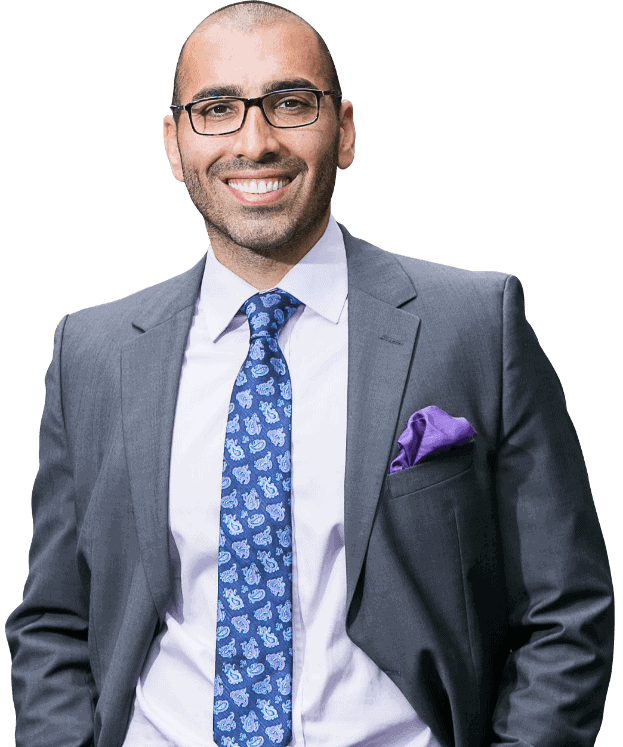 Chris Mova is an award-winning government vehicle accident lawyer in San Diego, California. His law firm of Mova Law Group fights for you against the big insurance companies. Chris knows the value of listening to each client's unique experience, and his team of personal injury attorneys was hand-picked because they feel the same way. He is committed to getting you justice and fair treatment when you need it most. Learn more about Chris.