Facet Joint Injury Accident Lawyer
Receive The Highest Compensation For Your Facet Joint Injury Case

Request a Free Legal Consultation
FACET JOINT INJURY ATTORNEYS IN SAN DIEGO
Before founding the firm, Chris Movafagh (Aka Chris Mova) was a law clerk at one of the biggest and most prestigious personal injury firms in Southern California where he honed his legal tactics and negotiation skills. 
He saw a problem with the firm he worked for and every other big personal injury law firm. Each client was not treated as a human but rather as a number. The goal of these big firms was to retain as many clients per month as possible and settle as many cases as possible. Chris did not think this was fair to the client because there was always money left on the table for the client. But the big firms would always push their client to accept the lowball offer. 
Chris saw this and wanted to make a difference, even if it was small. He wanted only to take on a handful of clients and treat each of his clients like the unique person they are, each with a different story of their pain and suffering. Chris made it his personal goal to hand-pick the best team to help him reach his goal of creating the Best Personal Injury Law Firm San Diego has seen. 
Today, Chris Mova is well respected across the country for helping lawyers achieve spectacular awards and settlements on behalf of their clients. He coaches personal injury lawyers in other states on how to set up a personal injury case properly, how to negotiate it, and how to litigate it, especially cases involving spinal injury and brain injuries. 
If you are interested in having Chris Mova and his staff represent you, please call us now, and Chris or one of his hand-picked team members will assist you.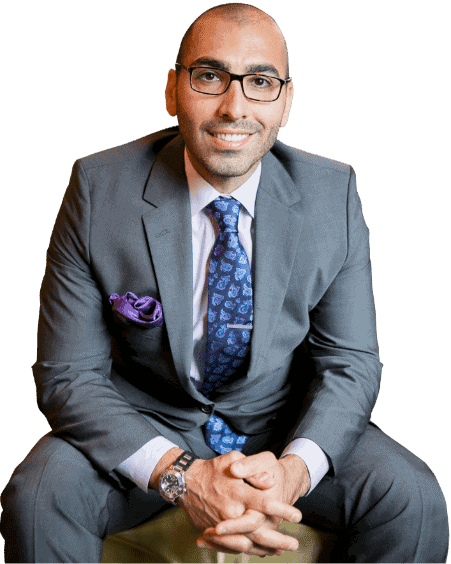 WHAT WE DO FOR OUR CLIENTS
Maximum Compensation In Injury Law

Medical Bills Paid

Access To The Top Medical Professionals

We Come To You In The Comfort Of Your Home

Winning Track Record
Transparency The Entire Process

Property Damage Compensation

Recovery Of Lost Wages

Review Your Personal Injury Case

Award-Winning Customer Service

You Don't Pay Unless We Win Your Case




 
What Our Experienced Facet Joint Injury Attorneys Will Do For You
We, Will, Ensure Your Personal Health Is Taken Care Of.
We, Will, Ensure You And Your Property Damage Is Reimbursed For Free.
We, Will, Connect You With Top Rated Doctors For Treatment.
Facet joint accidents come at a cost, but you shouldn't be fighting the insurance companies for something that was not your fault!

How We Can Help You In Your Facet Joint Injury Case
Facet joint syndrome is the medical term used to describe lower back pain, usually chronic in nature, that originates from the facet joints of the spine. Each vertebra of the back was two pairs of facet joints, one located on the upper part of the bone and the other on the lower part. These joints link the back of the spine together, provide spinal stability and control motion, such as bending and twisting, between the vertebrae. As in other joints that can become inflamed due to severe or long term injuries, such as those in the fingers and knees, arthritis in the facet joints can progress into chronic pain syndrome, resulting in lifelong stiffness and pain. Facet joints are directly linked with the portion of the spinal cord located in the neck. Therefore, injured victims may also experience difficulties with neck rotation and migraine headaches.
ACCIDENTS FREQUENTLY RESULTING IN FACET JOINT SYNDROME
Automobile Accidents
Motorcycle and Bicycle
Accidents
Truck Collisions
Bus Incidents
Pedestrian Accidents
Slip and Fall Incidents
Lower back pain is one of the most frequently reported symptoms of Facet Joint Syndrome. In certain cases, the pain will radiate from the lower back into the buttocks and the upper portions of the leg. The inflammation of the joints causes them to be painful and stiff, which can create struggles with spinal cord-based movements, such as getting up from a seated position or standing up straight. It is not uncommon for injured victims suffering from facet joint syndrome to walk in a hunchback position due to their physical limitations. Certainly, individuals suffering from facet joint syndrome as the result of a personal injury will require a specialized physician from whom they can obtain a proper diagnosis and treatment protocol, such as anti-inflammatory medications and local anesthetic injections. However, just as important is an experienced facet joint syndrome and chronic pain injury lawyer to protect your legal rights.
Personal injury victims who are suffering from chronic pain must mitigate their damages and ensure that their personal injury claims are preserved in order to obtain maximum monetary recovery for their injuries. Contact Mova Law Group today for a free consultation and top-rated legal advice and guidance.