SAN DIEGO HEAD-ON COLLISION ACCIDENT LAWYER
Receive The Highest Compensation For Your Head-On Collision Accident Case

Request a Free Legal Consultation
HEAD-ON COLLISION ACCIDENT ATTORNEYS IN SAN DIEGO
A head-on-collision is one of the most destructive types of car accidents possible. They are a relatively less common form of car crash, making up only about two percent of all auto accidents. In nationwide surveys, however, head-on collisions usually make up ten percent of all fatal vehicle accidents. This statistic shows the danger of these crashes. 
Evidence shows that if a head-on collision occurs with a vehicle going 70 miles per hour or more, a serious injury or fatality is almost guaranteed. Experiencing a head-on collision or having a loved one involved is a life-altering event. A permanent injury or loss of a family member is traumatizing and overwhelming. 
If you find yourself in the devastating aftermath of a head-on collision or have lost someone in a wrongful death, you need an experienced car accident lawyer. The personal injury attorneys of San Diego's Mova Law Group know how to get accident victims the compensation they need to start rebuilding their lives. Contact our offices today at (858) 900-9911 or through this website to set up a free case evaluation.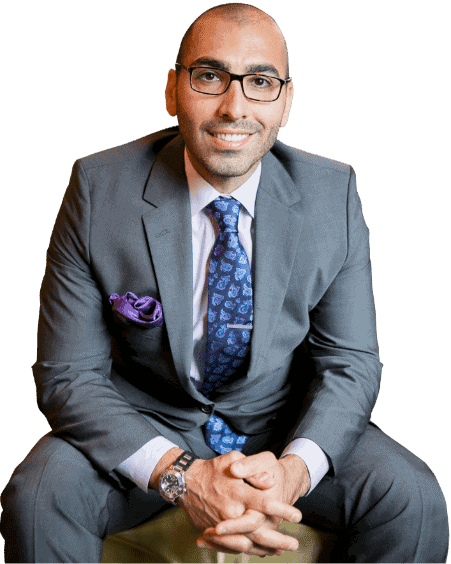 WHAT WE DO FOR OUR CLIENTS
Maximum Compensation In Injury Law

Medical Bills Paid

Access To The Top Medical Professionals

We Come To You In The Comfort Of Your Home

Winning Track Record
Transparent Legal Process

Property Damage Compensation

Recovery Of Lost Wages

Review Your Personal Injury Case

Award-Winning Customer Service

You Don't Pay Unless We Win Your Case




 
HEAD-ON CAR CRASHES IN CALIFORNIA NEED HEAD-ON COLLISION LAWYERS
San Diego had the second-highest number of fatal car accidents in California between 2010 and 2019. That is a frightening statistic in a state with five times the national average for fatal motor vehicle accidents per year. 
The severity of your car crash will depend on the force of the collision. With increased vehicle speed comes greater force. The size of the vehicles also plays a factor in accident severity. Larger vehicles bring more power into the equation. More energy is why bus or truck accidents are more likely to have serious injuries. Regardless of the vehicle type involved, involvement in a head-on collision means two motorists drove directly at one another, usually at high speeds. The results are unpleasant and costly to all parties involved.
California requires every driver to have some liability insurance, although more coverage likely will be needed. Liability insurance rarely covers very serious or permanent injuries. Another problem is that almost a quarter of people drive without insurance. Your coverage for uninsured motorists will not be enough to recover your losses from serious accidents.
You will want an experienced personal injury attorney like those of Mova Law Group to get you financial compensation. Our team of San Diego car accident lawyers will fight the insurance companies on your behalf so you can focus on your family and your health.
WHAT TO DO FOLLOWING A HEAD-ON-CRASH IN SAN DIEGO
If you or a loved one are involved in a head-on car accident, your focus should be on your recovery and health, not on how you will cover your medical bills.
In the immediate aftermath of the car accident, seek medical attention immediately. Following doctors' orders to heal is essential. The injuries you or your family member have will need assessment and treatment. These injuries will go on the medical record, which helps for insurance purposes. 
As soon as possible, contact a personal injury lawyer for legal representation. The collision attorneys of Mova Law Group can gather evidence and review your case with you rather than you having to do this work. Our experience in car crash cases means we have access to medical professionals and reconstruction experts. We will review the police report and talk to accident scene witnesses. This work will determine the cause of the head-on collision and, thus, the party responsible.
Insurance companies will likely try to reach out to you with an early settlement amount. Only accept an offer after speaking with your lawyer first. The adjusters might also try to manipulate you into admitting responsibility for the crash. Our personal injury team will handle all communications with the insurance companies and opposing parties. 
Following a severe car accident, know that you are not alone. The law firm of Mova Law Group can provide you with legal advice on how best to proceed with a personal injury claim or wrongful death suit. Contact us today to set up a free consultation.
COMMON INJURIES IN HEAD-ON-COLLISIONS
Accident injuries from a head-on car accident are likely to be more severe than in other collisions. You can usually expect injuries such as lacerations or whiplash in any car crash. In an accident with an opposing vehicle, you or your passengers might also experience one or more of the following:
Any of these severe injuries will result in time off work, possibly permanently. A car accident victim may have to go on permanent disability. Families of victims who passed away now have to cope with the loss of their loved one and their financial support from their income.
In personal injury law, you are entitled to compensation from the party liable for your accident. The car accident attorneys of Mova Law Group can put together an estimate of the scope of your damages. Any financial settlement must include future considerations, and we can assist with this calculation.
Economic damages after a head-on collision will include past and future medical expenses. You or your loved one may have prescriptions, appointments with specialists, physiotherapy, and ongoing rehabilitation. You may require the help of a wheelchair or other mobility aid. Your house and vehicle may need renovations to make them accessible for your disability. Long-term medical care, such as an in-home nurse, may also be required. If someone dies in the accident, the total income they may have earned is calculated and added to your economic damages. 
As mentioned earlier, the non-economic damages of a head-on collision are significant but challenging to put a price tag on. The emotional distress from losing a spouse or family member or adjusting to a permanent disability will affect you forever. California does not have a limit on non-economic damages as some states do. A personal injury lawyer can help you put together a reasonable claim to allow you to recover without the financial burden of your injuries weighing on you.
You must file personal injury claims within two years of the accident in California. The statute of limitations does not allow much time to determine the extent of your injuries' impact on your life. Our team will draw on our experience to create a reasonable settlement amount for you. We will bring this amount to the negotiating table and take your claim to trial if necessary. We will only settle with the insurance company when you are satisfied.
DETERMINING LIABILITY IN A HEAD-ON COLLISION ACCIDENT
Fatal head-on collisions in 2019 in California were more likely due to one vehicle crossing into an opposing lane and oncoming traffic. Even head-on accidents that aren't fatal are more likely to involve high speeds and a car going in the opposite direction from traffic. These elements alone suggest the accident resulted from a driver's negligence.
Determining liability through negligence means someone else breached their duty of care to cause the accident and your injuries. Any driver on our San Diego roads has a duty of care to their fellow people traveling on the streets. How does that duty get breached? Let's look at the common causes of head-on crashes and see the one element they all share – driver error. One of the following may be the reason for your accident:
Drunk driving

– Intoxicated people have lowered their ability to focus and pay attention to the road. Things they may not see include signs, medians, and

oncoming traffic

. Their reaction time slows, though the speed they travel does not. 

Distracted driving – Many drivers focus on anything but the road ahead. Using a

cell phone

, eating, drinking, or concentrating on any other task while behind the wheel means breaching their duty of care to others on the road.

Drowsy driving – Drivers who feel they could fall asleep while driving are as dangerous as drunk drivers. Their reaction times slow down. They may not keep their eyes open enough to notice important information, such as '

wrong way

' signs or other vehicles with the right of way. 

Inexperienced driving – Younger drivers, new drivers, and drivers in unfamiliar locations can make errors. Those without experience may not know how to watch for hazards or respond to them. They may need to be more familiar with particular street signs or learn how to handle poor

weather conditions

.

Older drivers – Adults over the age of 65 may experience cognitive changes and declines in vision and motor skills. These effects of aging may mean they do not recognize hazards that they used to, or it takes them longer to see them and then to react. 
Our experienced car accident lawyers can gather evidence from eyewitnesses and put together an accurate picture of what happened to cause your head-on collision. We prove liability if we can establish that the crash occurred because the other party was a negligent driver. 
If another driver opted to get in their vehicle when they should not have, they are responsible for the losses you or your loved one sustained. The Mova Law Group will ensure that you see justice for the wrong done to you by another person's negligence.
What Our Experienced Head-On Collision Accident Attorneys Will Do For You
We Will Get You Reimbursed For The Cost Of Your Damaged Vehicle For Free.
We Will Ensure Your Personal Health Is Taken Care Of.
We Will Ensure That All Of Your Property Damage Is Reimbursed For Free.
We Will Make Sure That You Have The Choice Of Either Keeping Your Vehicle Or Deeming It A Total Loss.
We Will Make Sure That You Are Reimbursed For Your Damaged Vehicle Immediately.
Collision accidents come at a cost, but you shouldn't be fighting the insurance companies for something that was not your fault!
HOW CAN WE HELP YOU IN YOUR HEAD-ON COLLISION ACCIDENT CASE?
A legal case is the last thing you must worry about in your grief. If you are in the aftermath of a head-on collision, or your family member was, contact us immediately. The Mova Law Group's experienced attorneys will handle your personal injury claim. 
We take each case on a contingency fee basis. This plan means we only accept payment once we get you the settlement you deserve. That is our promise to our clients. To discuss your case, contact us today to set up your free consultation. You can reach us 24/7 through this website or by calling (858) 900-9911.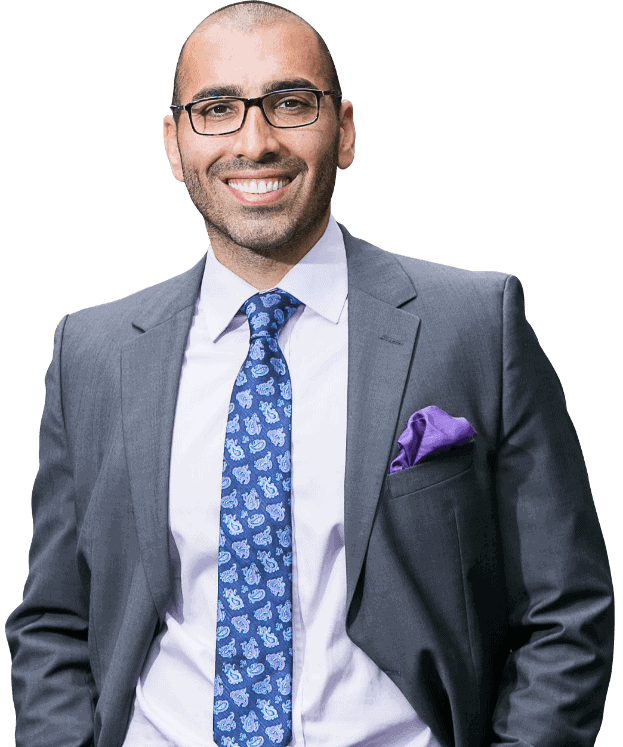 Chris Mova is an award-winning head-on collision accident lawyer in San Diego, California. His law firm of Mova Law Group fights for you against the big insurance companies. Chris knows the value of listening to each client's unique experience, and his team of personal injury attorneys was hand-picked because they feel the same way. He is committed to getting you justice and fair treatment when you need it most. Learn more about Chris.