San Diego Rollover Accident Lawyer
Receive The Highest Compensation For Your Rollover Accident Case

Request a Free Legal Consultation
ROLLOVER ACCIDENT ATTORNEYS IN SAN DIEGO
Rollover accidents are a serious type of car accident. Similar to head-on collisions, they represent a small number of car accidents but are more often fatal than other auto accidents. Some estimates put rollover accidents as responsible for about 35% of all automobile accident fatalities and 33% of those on highways. Motor vehicles should not flip over, so when they do, passengers are left unprotected from the forces impacting the car. 
Taller vehicles with a high center of gravity are more likely to roll over. This description includes trucks, semi-trucks, and SUVs. The advent and popularity of SUVs led to a significant increase in passenger vehicle rollover fatalities in the 1990s as more people rode in these top-heavy cars. 
If you or a loved one are car accident victims from a rollover of a vehicle, you may be able to recover financial compensation for your damages. An experienced San Diego car accident lawyer from Mova Law Group can review your case for a personal injury claim. Our law firm offers an initial free consultation, so contact us today through this website or call our 24/7 phone number at (858) 900-9911.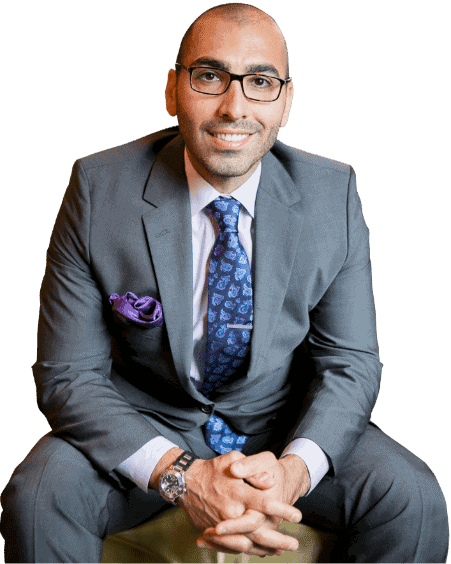 WHAT WE DO FOR OUR CLIENTS
Maximum Compensation In Injury Law

Medical Bills Paid

Access To The Top Medical Professionals

We Come To You In The Comfort Of Your Home

Winning Track Record
Transparent Legal Process

Property Damage Compensation

Recovery Of Lost Wages

Review Your Personal Injury Case

Award-Winning Customer Service

You Don't Pay Unless We Win Your Case




 
ROLLOVER AUTO ACCIDENTS IN CALIFORNIA
According to the National Highway Traffic Safety Administration, 7,182 people died in 2020 in rollovers. Why are these car crashes so severe? As mentioned earlier, vehicles should not flip over. As a result, there are no side or ceiling safety features in the design of an SUV or truck. If the vehicle is midsize, there is less heavy structure to absorb the force of the accident and protect the passengers.

A factor that can increase the likelihood of serious injury or death is whether everyone wears a seatbelt. The NHTSA found that 75% of fatalities in rollover accidents are not wearing their seatbelt. Often passengers without seatbelts ended up thrown from the vehicle.
ROLLOVER CAR ACCIDENT INJURIES ARE OFTEN SERIOUS
The nature of a rollover accident makes the chances of sustaining serious injuries much more significant. If the roof crushes in on the vehicle, that can severely damage the car accident victims. 
The injuries from a rollover will depend on a few factors: The speed at which the SUV was traveling when it overturned; whether airbags deployed; whether everyone was wearing seatbelts (or if the vehicle had any); and the number of other cars involved in the accident. 
Some of the injuries resulting from a rollover accident include the following:
The medical treatment required for such injuries is going to be costly. Insurance policies may cover some of your injuries but likely will not cover all. They will not likely cover your property damage costs if it is your wrecked vehicle.
If a family member died in a rollover accident due to someone or something else's negligence, you might be able to file a wrongful death suit. This car accident claim is to cover the deceased's medical expenses and lost income. Wrongful death suits compensate you for losing a partner, child, or parent. If you lost someone in this horrible way, speak to an auto accident attorney from our law offices today to review your case.
WHAT TO DO IF YOU ARE IN A ROLLOVER ACCIDENT
Motor vehicle accidents are traumatizing and confusing events. If you are involved in one, your health and safety, and those of the people around you, are the most critical considerations.

In the immediate aftermath of the accident, you will want to check on everyone involved. If there were multiple vehicles, see if those motorists are okay or need medical care. Keep talking with anyone conscious, but you can't reach or move. Keeping everyone calm is essential so that panic doesn't cause further injuries.

The police need notification of the car crash by law. Call 911 or have a witness or other motorist do so. Everyone will need medical attention.

No matter how you feel in the immediate aftermath, get examined by a doctor. Car accident victims are usually running on adrenaline and are in shock. Your injuries might not become evident until later. Your doctor will document everything in your medical records, which will be helpful in a personal injury claim later.

You may want to reach out to report the accident to your insurance adjuster, but hold off on doing so. Under personal injury law, a suit you file could recover more money than an auto insurance claim would provide. Reach out to the legal team of Mova Law Group to hire an attorney first. Do this before speaking to anyone about your accident.

To receive compensation in a personal injury case, you must be able to show another is liable for your accident and injuries. The burden of proof is on you, but our San Diego auto accident lawyers will relieve you of that. We will collect and review evidence on your behalf and compile your claim. Upon filing the suit, we will handle communications with the insurance companies and negotiate an acceptable settlement offer. You can focus on your recovery with Mova Law Group as your legal representation. Let us worry about the next steps.
SAN DIEGO PERSONAL INJURY LAWYERS FILE CAR ACCIDENT CLAIMS
If the accident was not your fault, you might find it difficult to receive money from the at-fault driver's insurance policy or even your own insurance. We recommend contacting our experienced accident lawyers at Mova Law Group to file a personal injury claim. We will get you fair compensation for your injuries and property damage. 
Our personal injury attorneys have experience with car accident cases. We can put together reasonable estimates of your damages. A fair settlement would take past and future losses into account. Some damages your auto accident lawyer will include are:
Medical expenses – Both past and future, including rehabilitation and therapy.
Long-term health care expenses – In-home nurses or care providers, specialist appointments, mobility aides such as walkers or wheelchairs.
Accessibility adjustments – Changes to home or transportation required to accommodate a disability.
Loss of income – Past, and future, if the ability to work is affected.
Loss of earning capacity – If returning to work is affected.
Property damage – Cost to replace the vehicle if lost in the accident.
Permanent disability – If injuries do not heal fully or adequately, effects can last a lifetime. 
Other non-economic damages include pain and suffering, emotional distress, relationship strain or loss of consortium, and lowered quality of life.
WHAT OUR EXPERIENCED ROLLOVER ACCIDENT ATTORNEYS WILL DO FOR YOU

COMMON CAUSES OF CALIFORNIA ROLLOVER ACCIDENTS
Driver error is usually the culprit behind rollover accidents. Most rollovers are single-vehicle accidents, so it's hard to blame anyone other than the driver. If another driver or party is to blame for your accident, your attorney can inform you of your legal rights. This way, you can consider all your options. 
There are two kinds of rollover accidents, and the type you experienced may shed light on the cause of your accident.
Tripped rollovers are 95% of rollovers. These occur when the driver of an SUV or truck loses traction. The vehicle starts sliding sideways until it hits (or "trips") over something and overturns. Tripped accidents often happen on an incline. The thing that tripped the car could be the shoulder of the road or ground giving way, debris, or a road feature (a median or guardrail, for example). Most of these rollovers are single-car accidents.
Untripped rollovers happen when the driver has to make a sudden steering maneuver or brake to avoid a hazard. The driver loses control of the vehicle, and it tips over.
DRIVER NEGLIGENCE AND ERROR:
Given the high center of gravity, drivers of these vehicles need to take certain precautions. Losing control of the car can come quickly with some SUVs and trucks. Operators should know how the vehicle drives in normal or poor conditions. Avoid aggressive driving and taking corners at excessive speeds. Untripped accidents can happen due to sharp steering maneuvers, or braking at high speeds, so avoid these as best as possible.
Sometimes multi-car accidents happen, and your vehicle could flip from a rear-end or side collision. In this case, the liability may lie with another driver. The same would be true if you were a car accident victim in a hit-and-run or drunk driving incident that caused your vehicle to roll.
Your personal injury lawyer will collect witness statements and examine the police report to determine who is at fault. They may need to bring a recreation specialist to the accident scene to establish probable cause. All this information will prove you are not liable for your injuries.
DEFECTIVE PRODUCTS AND MANUFACTURER'S ERROR:
Blaming the accident on driver error is easy with untripped rollovers. The truth is that either type of flip warrants investigation. A vehicle that rolls over so easily (even with slight turns) could be a manufacturing defect. If you maintain your car and do not overload it, you may have nothing to do with causing your accident.
Defective tires can cause blow-outs and rollover accidents. So long as you repair your tires right when they leak and never overfill them, tire blow-out may point to a product defect. 
Investigation into vehicle rollovers is necessary to determine responsibility. If the makers of the SUV or truck fail to install appropriate safety measures for unstable vehicles or fix fatal flaws, their negligence could be liable for your accident.
GOVERNMENT'S FAILURE TO MAINTAIN SAFE ROADS:
Some rollovers occur in poor weather conditions when the roads are wet, and the shoulders are muddy. Guard rails may cause a vehicle to tip over if they connect from swerving. Tripped rollovers can be a risk on different surfaces and inclines. Roadways need proper paving and to be kept smooth and level. They should have paved, large shoulders to pull over safely. 
There is a statute of limitations to consider with any personal injury lawsuit. For most claims, the rule is two years from the date of the accident. If you file a claim against a local or state government agency, your deadline is six months from the accident. You will need to act quickly to recover your damages. When you initially review your case together, your San Diego car accident lawyer will advise you of these timelines.
No matter the cause of your rollover accident, you can file a suit to get compensation for injuries and damage you received. So long as you can identify the responsible party, you have no reason to pay for an accident that was not your fault.

REQUEST A FREE CONSULTATION

CONTACT A SAN DIEGO CAR ACCIDENT LAWYER TODAY
If you or a loved one were injured in a rollover accident that was not your fault, contact the expert car accident attorneys at Mova Law Group. We will help you every step of the way with your personal injury claim. 
Our legal team knows you have already suffered economic losses from your accident. We want to avoid adding to your stress, so we operate on a contingency fee basis. We take on cases for free and only charge our legal bills once you have received the settlement you deserve.
For a severe accident with devastating injuries, you need legal representation that will fight aggressively for you. We will settle only when you are satisfied with the amount. To get started on your personal injury claim, contact our office to set up a free case evaluation. You can book this appointment at your convenience by calling our 24/7 line at (858) 900-9911 or through this website.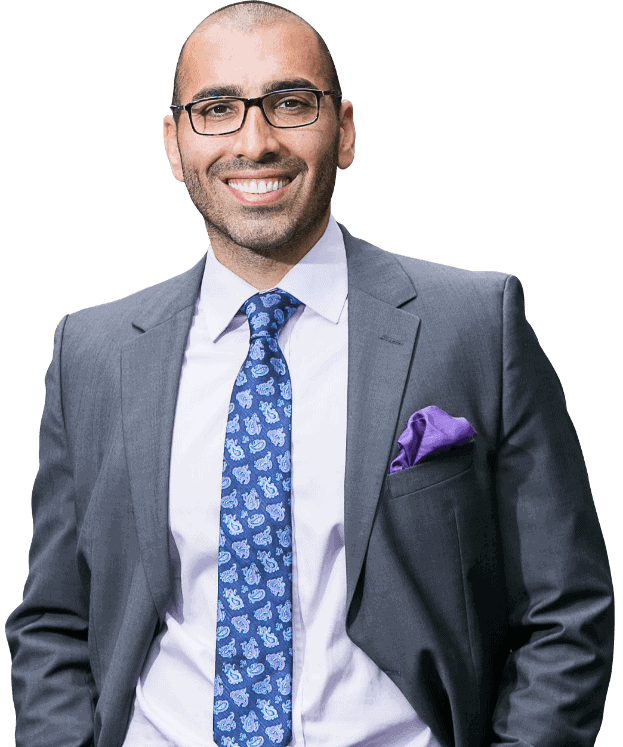 Chris Mova is an award-winning rollover accident lawyer in San Diego, California. His law firm of Mova Legal Group fights for you against the big insurance companies. Chris knows the value of listening to each client's unique experience, and his team of personal injury attorneys was hand-picked because they feel the same way. He is committed to getting you justice and fair treatment when you need it most. Learn more about Chris.