San Diego Scooter Accident Lawyer
Receive The Highest Compensation For Your Scooter Accident Case

Request a Free Legal Consultation
San Diego E-Scooter Accident Attorney
Electric scooters have become popular since their introduction in 2017. These dockless motorized scooters are popular for their similarities with ridesharing: They're convenient, environmentally friendly, less expensive, and you handle them through an app. Scooter riders have a new option for transportation that doesn't involve waiting for a pickup. Bird and Lime are the top names in e-scooter companies, and you've no doubt seen them around on San Diego streets.
Some of the things we love about e-scooters also make them problematic and contribute to the number of these accidents tripling between 2017 and 2020. It's precisely because e-scooters are convenient and cheap to rent that riders are in danger of having nowhere to turn for help in an accident due to lack of insurance. If you or a loved one suffer serious injuries in an e-scooter accident, Mova Law Group can help. Our scooter accident lawyers will help you get the maximum compensation for your accident claim.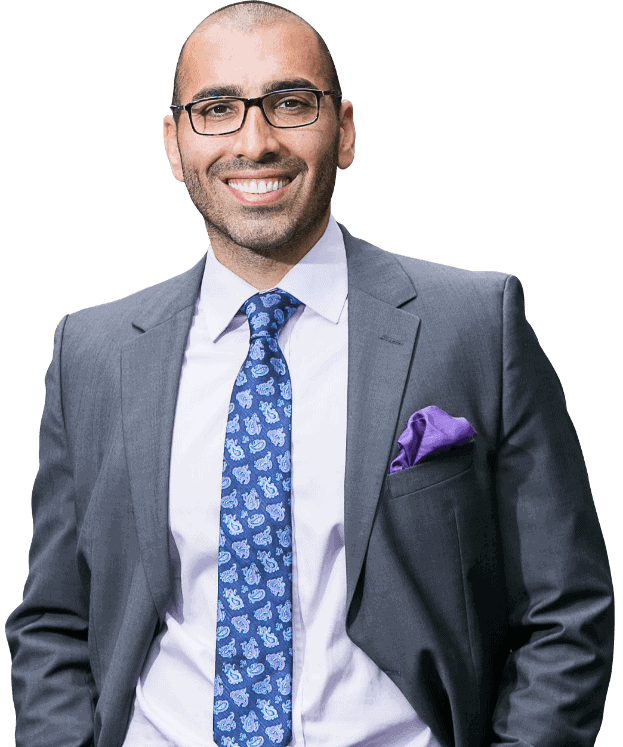 WHAT WE DO FOR OUR CLIENTS
Maximum Compensation In Injury Law

Medical Bills Paid

Access To The Top Medical Professionals

We Come To You In The Comfort Of Your Home

Winning Track Record
Transparent Legal Process

Property Damage Compensation

Recovery Of Lost Wages

Review Your Personal Injury Case

Award-Winning Customer Service

You Don't Pay Unless We Win Your Case




 

Scooter Accident Attorneys Know the Risks Involved
Lime and Bird scooters and their kind are micro-mobility products. Other micro-mobility products are e-bikes and hoverboards, but electric scooters are the most popular. The scooter classification does not include push-powered ones, which are pedestrian vehicles. Mobility scooters count but are also allowed on sidewalks as the riders are considered pedestrians. They can only go on roads with a speed limit of 35mph and don't contribute to the rising scooter accident rates.
Due to their speed, e-scooters are not allowed on sidewalks, as per California law. They can go on bike paths, trails, bike lanes, and roadways. Scooters must stay in the bike lanes when the street's speed limit is over 25mph.
Scooter companies say there are certain rules to follow when riding:
The rider must wear a helmet.
The scooter rider must stay at the speed limit of 15 miles per hour.
No passengers on the scooter.
Scooter operators must be 18 years of age or older and have their driver's license.
Looking at that list, you can see where the problem lies: Who enforces these rules? All you need to rent an e-scooter is the app and a few dollars. The helmet rule is broken regularly, with only 4.4% of scooter operators using this protection. The scooter accident attorneys of Mova Law Group know how risky the ride is. We will help you file a personal injury claim if you suffer scooter injuries. Contact us today to review your case in a free consultation.
Electric Scooter Accidents Continue to Happen
Accidents are still happening without enforcement of the rules for e-scooters, with a growing number of fatalities. Statistically, scooter operators are still less likely to be in a fatal accident than bicyclists, but at this rate, not for long.
What causes e-scooter accidents? San Diego scooter accidents are likely due to one or more of the following factors:
Driver error – Unlike motorcycles and bikes, we don't have years of experience operating these motor vehicles on a shared roadway. Drivers of cars don't account for scooters, nor do scooter riders account for vehicles and drive defensively.

Scooter operators must come prepared for a ride wearing reflective colors and gear for visibility, but this rarely happens.
Collisions with pedestrians occur when the scooter rider doesn't know it's illegal to drive on sidewalks (even if this feels safer than the road).
The scooter rider may have consumed alcohol and thinks this is safer than getting into a car.

Driving conditions – E-scooters perform well on level surfaces but not on uneven pavement. Potholes and poorly maintained roads can cause the scooter to crash.
Inexperience – Scooter operators may not have a driver's license. They might not be familiar with the rules of the road.
Product issues – A previous rider may damage the scooter and fail to report it. Another possibility is a part of the vehicle caused the crash (for example, brake failure, steering issues, or motor problems).
Here is the breakdown of what kinds of scooter accidents occur:
About 80% are falls from the scooter. The driver may go over some bumps; someone might trip over a parked scooter; or the vehicle's previous damage cause a mechanical failure.
11% of scooter accidents are collisions with an object, possibly resulting in property damage and injuries.
About 9% are collisions with a moving object. These are car accidents, bike accidents, and colliding with pedestrians.
Scooter Injuries Can Be Life-Altering
Scooters are like motorcycles in that they don't have safety features for riders. Unlike bikers, scooter riders aren't wearing helmets or padded clothing to protect them in an accident. The results can be devastating.
Some of the serious injuries from e-scooter accidents include:
Most accident victims survive their crashes but could spend the rest of their lives with disabilities. For a quick and convenient ride, scooters can leave a life-long scar, and the actual costs are very high.
Personal Injury Attorneys Help You Get Compensation
What are your damages in a scooter accident case? A personal injury attorney from the San Diego office of Mova Law Group can help you get the maximum compensation for your losses. Damages can divide into two types: Economic and non-economic.
Economic damages in a scooter injury case may be:
Medical expenses – current and future bills, rehabilitation, and therapies.
Accessibility alterations are made to home and transportation if the accident victim is permanently disabled.
Property damage.
Lost income and possibly earning capacity.
Non-economic damages can be challenging to quantify, as they include:
Shame and embarrassment.
Anxiety.
Loss of relationships.
PTSD.
Pain and suffering.
Lowered enjoyment of life.
Legal representation has won more cases and gotten clients higher settlements than when someone represents themselves. No one can expect you to know what to estimate for non-economic damages. That's why it's in your interest to have one of our expert personal injury lawyers assist with these calculations. We will argue for the compensation that you deserve.
What Our Experienced Scooter Accident Attorneys Will Do For You
We Will Ensure Your Personal Health Is Taken Care Of.
We Will Ensure You And Your Property Damage Is Reimbursed For Free.
We Will Connect You With Top Rated Doctors For Treatment.
E-scooter accidents come at a cost, but you shouldn't be fighting the insurance companies for something that was not your fault!
Who is Liable for an Electric Scooter Accident?
Determining responsibility for your losses means establishing another party's negligence. To show this, they must have broken their duty of care, which lead to your accident and injuries.
The other party may be a car driver, a bicyclist, or a pedestrian. It could be the owner of the property that was blocking the lane. The other party may even be the city if a road isn't maintained.
A strict liability case is another option if you cannot prove negligence. Here, you would file a claim against the makers of the e-scooter if there is evidence of a design or manufacturing defect.
An experienced attorney from our law firm can help you determine who is at fault for your injuries during the initial free case evaluation. 
Proving negligence requires evidence. Your Mova scooter accident lawyer will assist you in gathering the evidence you need for your injury case. Mova Law Group works with expert witnesses, medical professionals, and accident recreation specialists who can help argue your case in court.
An E-Scooter Lawyer Knows What to Do if You Are in a Scooter Accident
Your actions following an accident can make your injury claim easier or more challenging for you. Here is what our e-scooter lawyers advise:
Ensure you're safe – get off the road if you can move.
Call 911 to report an accident.
Get any insurance information from the other party. Do not admit to any fault.
If possible, take photos of the accident scene and your injuries.
Get witness names and numbers.
Seek medical attention for injuries and follow the doctor's orders for a speedier recovery.
Contact a San Diego Scooter Accident attorney of Mova Law Group. Your lawyer will handle the insurance companies and assist your case from here.
The statute of limitations for scooter accident injury cases and wrongful death suits is two years from the date. Your e-scooter lawyer will help you with the logistics of your case from beginning to end and ensure you meet the legal deadlines.
You Need An Experienced Scooter Accident Lawyer in Your Corner
What if you are partly to blame for your scooter accident? Under comparative negligence laws, you could still get a part of the damages payout, even if you share the fault. If your role was less than the other party's, an accident case might still be worth your while. Your Mova Law Group scooter accident lawyer can help build your chance to get more significant compensation in the eventual verdict.
Scooter accident cases hit a significant roadblock when it comes to insurance. Unlike Uber or other ridesharing apps, scooters don't have liability insurance. You cannot argue a strict liability case saying that taking a scooter ride wasn't marketed as dangerous, and you weren't warned. By paying for your e-scooter trip, you accept liability for yourself. Insurance companies deny many personal injury claims for this fact alone. They also reject many cases claiming hazardous road conditions as they chalk this up to driver error. 
You need an experienced e-scooter attorney to recover damages against a scooter company like Bird or Lime. Fighting their legal team for a settlement can feel like a long uphill battle on your own. Our team of accident lawyers can represent your interests and ensure these large companies fairly treat you.
Contact Mova Law Group's Scooter Accident Attorneys for Your Accident Claim
If you or a loved one suffer injuries in a scooter accident, your primary focus should be on your recovery. A personal injury claim for an e-scooter accident is complex and may drag on for a long time. Mova Law Group's injury lawyers will do the hard part for you and negotiate your case to a trial if needed.
These San Diego scooter accident attorneys know recovery is expensive. For this reason, we offer a free initial case evaluation and then take your claim on a contingency fee basis. A contingency fee means you have no upfront risk in this fight against big scooter and insurance companies. You only pay once we have won you a compensation amount you are happy with.
The aftermath of an electric scooter accident is a difficult time. Do yourself a favor and get a dedicated personal injury lawyer from Mova Law Group in your corner. We will fight for your fair compensation and rights as an accident victim. Contact us today at (858) 900-9911 for the free case review.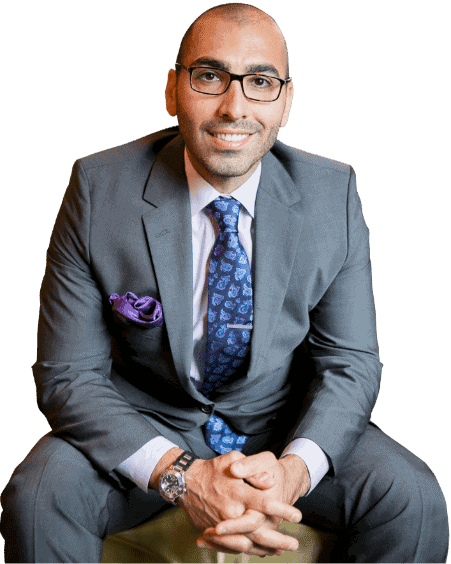 Chris Mova is the best-ranking, award-winning amputation lawyer in San Diego, California. His law firm of Mova LawGroup fights for you against the big insurance companies. Chris knows the value of listening to each client's unique experience, and his team of personal injury attorneys was hand-picked because they feel the same way. He is committed to getting you justice and fair treatment when you need it most. Learn more about Chris.