San Diego Drunk Driving Accident Lawyers
Receive The Highest Compensation For Your Drunk Driving Accident Case

Request a Free Legal Consultation
San Diego Drunk Driving Accident Attorneys
San Diego county holds the shameful record of having the highest number of DUIs (driving under the influence charges) in the state (not just southern California). Current rates show the city has 62% more DUIs than the national average, according to the NHTSA. Given all these impaired drivers are in the community, it's scary but wise to consider the increased likelihood of involvement in a drunk driving accident through no fault of your own.
One person's decision to disobey the law often affects more than themselves. Intoxicated drivers are a dangerous combination:
Lowered attention and focus on the road.
Inability to react quickly.
They are usually speeding on top of their already reckless behavior.
These factors mean drunk driving accident injury victims usually sustain serious injuries. Fatalities are not uncommon in these crashes.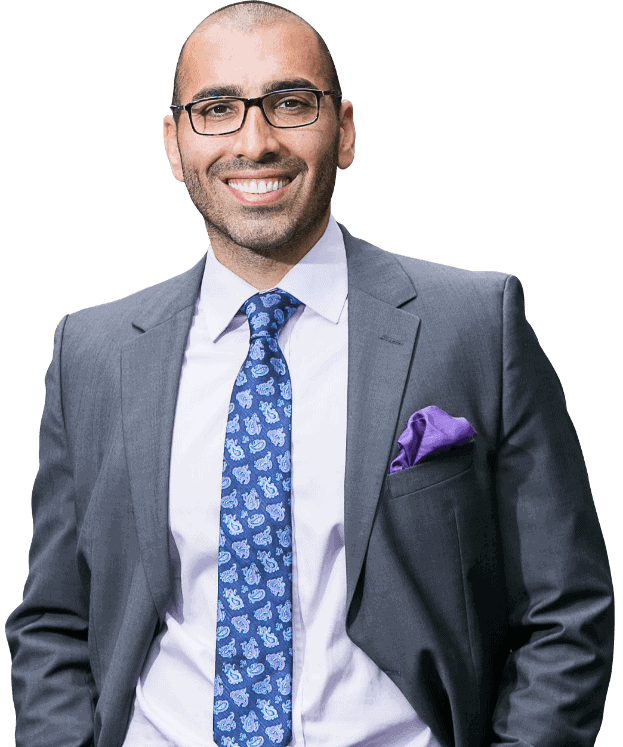 Need Help With Your Drunk Driving Accident Case?
We will aggressively pursue a personal injury case against the at-fault driver of your motor vehicle accident to get the compensation you deserve for your losses. It is entirely unjust for injured victims to have to suffer and worry about money when their predicament is the result of someone else's choices. An experienced drunk driving accident lawyer from the legal team of Mova Law Group can help you handle medical bills. 
If you or your loved one had your life turned upside-down in a drunk-driving crash, our experienced drunk-driving accident attorneys will review your claim during our free case evaluation. Get one step closer to total compensation for your losses, and contact our law offices today through the form on this website or call (858) 900-9911.
WHAT WE DO FOR OUR CLIENTS
Maximum Compensation 

Medical Bills Paid

Access To The Top Medical Professionals

We Come To You In The Comfort Of Your Home

Winning Track Record
Transparent Legal Process

Property Damage Compensation

Recovery Of Lost Wages

Review Your Personal Injury Case

Award-Winning Customer Service

You Don't Pay Unless We Win Your Case




 
DUI Accident Victims Experience Tremendous Losses
Thanks to the nature of the crime, DUI (also called driving while intoxicated or DWI) accidents can have catastrophic losses compared to a typical auto accident where all parties involved are sober. While you are lucky to get out of a drunk driving crash with your life, you or a loved one could expect to experience any of the following severe accident injuries:
All these outcomes may need long-term treatment, meaning significant medical expenses. Lengthy recovery time means time off work and job loss, further compounding stress. 
Our experienced personal injury lawyers at Mova Law Group will give an accurate estimate of future medical costs to include in damages negotiations. We provide legal advice and review your personal injury lawsuit at your initial free consultation.
California Drunk Driving Laws are Strict for a Reason
To deter DUI accidents, the state of California adopted Zero Tolerance laws for drunk driving, meaning:
A blood alcohol content (BAC) of 0.08 is the legal limit for drivers not to get a DUI. Commercial drivers have to stay under 0.04.
Individuals on probation for impaired driving or many past DWI charges have a limit of BAC 0.01 or lower.
Drivers under 21 years can only have 0.01 BAC.
Any alcohol in cars must stay unopened or in the trunk out of reach. Minors can have no alcohol in their vehicle.
Breaking this law results in possible jail time, rehabilitative education, ignition interlock systems, or driver's license suspension for up to 3 years.
Zero-tolerance laws are complex. California Penal Code section 23152 sub-section (a) makes it a criminal offense to drive while under the influence of any alcoholic beverage (no legal limit listed). Sub-section (b) makes it a crime to drive with a blood alcohol content (BAC) of 0.08 percent or higher by volume. 
'Driving' under the law means "any movement, no matter how minor." Witnesses can testify against someone sitting in the driver's seat of an idling vehicle.
Finally, zero-tolerance also applies to drugs. A DUI charge can apply to a driver appearing to be under the influence of any substance, including prescribed medication. 
These rules are a lot, but the California personal injury lawyers of Mova Law Group are familiar with them. We will use the law and car accident evidence to make a compelling case for your reparation.
Who is Responsible for Drunk Driving Crashes?
Who commits DWI? The majority (two-thirds) of motorists charged with DUI are under 40 and tend to be males. Often, intoxicated drivers involved in a collision are first-time offenders with no prior impairment charges. 
Minors have strict rules to abide by and are less likely to get arrested and charged for impaired driving than those over 21. Underage drinking is an offense, so teens can get charged with two crimes and ruin their plans. Those between 17 and 21 may receive adult treatment under California law and see jail time.
The good news: Programs aimed at rehabilitating impaired drivers seem to work, with over 70% of first-time offenders going on to have a clean record. Law enforcement check stops help to reduce the number of drunk drivers off the road and keep them off. The bad news: Unfortunately, those with many DUI charges don't respond well to these programs and will re-offend. Nothing seems to deter these individuals from getting in their vehicles with an illegal blood alcohol concentration.
Aggravated DUI is a serious charge that can end up in jail time or a revoked driver's license. Some of the following factors can escalate a DUI charge to an aggravated one:
High blood alcohol concentration (well above the legal limit).
Minors in the vehicle with the impaired driver.
Multiple convictions for driving under the influence of alcohol.
Driving with a suspended or revoked license (usually due to prior convictions).
The choices a person makes to drink and drive strip the term' accident' of its meaning since they knowingly engaged in dangerous behavior. That said, experience car accident attorneys can argue the driver didn't intend to be in an accident. The lack of intent argument may convince insurance companies to pay out drunk driving accident victims for their losses. A Mova Law Group DUI accident attorney can help you hold the appropriate parties liable for your accident injuries.
Is it Only the At-Fault Driver Who is Liable?
A San Diego car accident lawyer from the Mova law firm wants to maximize your compensation to cover all damages. The best way to relieve your financial burden includes all possible responsible parties in the accident claim. We leave no option unexamined and will consider third-party liability and dram shop laws.
These rules attempt to hold the alcohol server liable for the driver's later actions, with examples such as: 
Restaurant or bar staff over-serving a customer and letting them drive.
Social hosts were over-serving guests and not preventing them from driving.
Party hosts provide alcohol to guests leaving.
California rarely recognizes this argument, except in cases where a minor was over-served, or a host provided the minor with alcohol.
Without third parties, accident victims have to get damages compensated by their health insurance or the at-fault driver's insurance company. Your Mova personal injury lawyer will assist you in filing a civil claim to get paid.
What Our Experienced Drunk Driving Accident Attorneys Will Do For You
We will get you reimbursed for the cost of your damaged vehicle for free.

We will ensure free reimbursement of all your

property damage

.

We will make sure you get medical treatment.

We will fight for maximum compensation for your losses.
California drunk-driving car accidents come at a cost, but you shouldn't be fighting the insurance companies for something that was not your fault!
Personal Injury Attorneys Help You Navigate a DUI Civil Case
After arrest, the drunk driver may face criminal negligence or even involuntary manslaughter charges. While drunk driving is a criminal charge, that does not mean you can't sue the at-fault driver for the damages they have caused. As a victim in a criminal case, you have rights in the eyes of the law. 
As mentioned, you have a few options for payment of your losses. If insurance doesn't cover everything (or refuses to cover any), you can receive money from the California Victims of Crime Fund. This fund is a last resort, so only rely on it if you've exhausted other options. If you use it early on, you risk paying it back. 
With or without a guilty verdict in the criminal courts, the at-fault driver can stand trial again, but with a lowered burden of proof. You can argue for what you are owed so long as your case falls within the statute of limitations (2 years) of the DUI accident. You can file a drunk driving accident claim through the civil courts, even if you have received money from the Victim's Fund.
Your Mova drunk driving accident lawyer will help you gather the following evidence to support your claim:
Witness statements from the accident scene, including photos, videos, and descriptions of the driver's behavior.
Accident reports and follow-up statements from emergency personnel at the scene.
Results of BAC tests done at the time, such as a breathalyzer, blood tests, or field sobriety tests.
Traffic camera videos showing the car accident.
Analysis of the drunk driver's driving record and legal history (do they have previous DWIs? Any prior hit-and-run accidents?).
Our personal injury attorneys can help you navigate the civil lawsuit process and build a strong case for a settlement in your favor. We will lay out your options at an initial free consultation of your case.
Wrongful Death Claims
If a family member dies due to someone else's drunk driving, you can pursue a wrongful death claim against them on behalf of their estate. Like a personal injury case, wrongful death suits consider future expenses, but these claims also seek financial relief for loved ones who have lost a provider. Our San Diego wrongful death lawyers can help you calculate your losses:
Funeral and burial costs.
The deceased partner's would-be financial contribution to the family (including pension, if applicable).
Future childcare costs.
Medical bills.
Emotional distress.
Loss of a spouse/partner.
Punitive Damages are an Option in California Drunk Driving Cases
Punitive damages are arbitrary amounts awarded to punish the drunk driver and deter future drunk driving incidents. This payment amount goes over and above economic and non-economic damages. As experienced California drunk driving lawyers, we recommend going this route.
Punitive damages are rarely an option in traditional personal injury law cases. Hefty fines are difficult to enforce for an accident unless continued and careless negligence on their part could cause harm to many people in the future ( i.e., product defects, workplace safety standards). 
Negligent drunk drivers should be accountable for their actions and the many lives they've affected. Drunk driving accidents are preventable – the at-fault driver made a choice, and it was a bad one. It is only fair to make an example of them.
We Help Win Drunk Driving Accident Cases for You
Mova Law Group's experienced drunk driving accident lawyers will help build your case, and we'll fight for a verdict in your favor. Our professional connections assist with gathering evidence so you can focus on recovery and spending time with loved ones. 
We take impaired driving and wrongful death cases extremely seriously. We handle DUI accident cases on a contingency fee basis, so we don't expect any payment until we win you a settlement you're satisfied with. We will ensure the responsible parties pay, even if that involves a trial.
Contact our law offices today to learn what your personal injury claim could be worth. The initial case review is free of charge, and you are at no risk and no obligation to us. We hope you will see our commitment to getting you maximum compensation and justice after your drunk driving accident losses.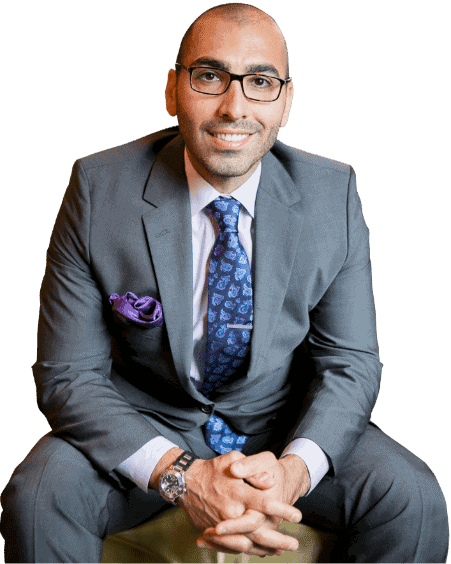 Chris Mova is an award-winning drunk driving accident lawyer in San Diego, California. His law firm of Mova Law Group fights for you against the big insurance companies. Chris knows the value of listening to each client's unique experience, and his team of personal injury attorneys was hand-picked because they feel the same way. He is committed to getting you justice and fair treatment when you need it most. Learn more about Chris.