Herniated Disc and Bulging Disc Injury Lawyer
Receive The Highest Compensation For Your Personal Injury Case

Request a Free Legal Consultation
HERNIATED DISC AND BULGING DISC INJURY ATTORNEYS IN SAN DIEGO
Discs are the soft tissue cushions between each of the 24 vertebrae that make up the spinal cord. They touch spinal nerves and keep the vertebrae from impacting each other. Their functioning allows for movement throughout the entire body. Injuries to this area are, for this reason, very debilitating and painful.
Often a disc injury is felt after a forceful impact to the spine. A blow like this usually only stems from traumatic injuries like motor vehicle accidents and bad falls. You will be in severe pain if you have experienced a herniated or bulging disc injury. With evidence of someone else's negligence being the cause of your injury, you could file a personal injury claim to get financial compensation. At the Mova Law Group in San Diego, we have experienced personal injury attorneys who can represent you in your accident case. Contact us today to set up a free consultation and find your options. You can reach us 24/7 through this website or by calling (858) 900-9911.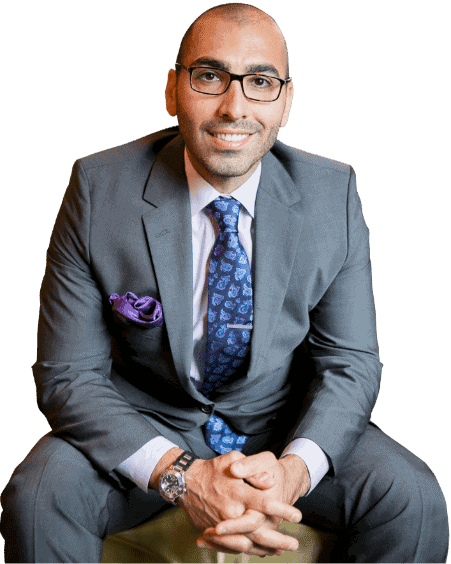 What are Spinal Disc Injuries?
Back pain, in general, is a leading cause of disability claims worldwide and costs the United States about $5 billion yearly to deal with these injuries. About 2% of adults in the U.S. will have herniated discs annually. This amount doesn't sound like a lot of people. Still, it adds to about 7 million individuals yearly, which is a common injury. Due to the natural curvature of the spinal cord, injuries tend to happen more frequently in the spinal column's lower back or the lumbar section.
WHAT WE DO FOR OUR CLIENTS
Maximum Compensation In Injury Law

Medical Bills Paid

Access To The Top Medical Professionals

We Come To You In The Comfort Of Your Home

Winning Track Record
Transparent Legal Process

Property Damage Compensation

Recovery Of Lost Wages

Review Your Personal Injury Case

Award-Winning Customer Service

You Don't Pay Unless We Win Your Case




 
Different Types of Spinal Disc Injury
Disc injuries are considered a form of spinal cord injury (or SCI), and their symptoms appear throughout the body. Three different types of disc injuries affect the spinal nerves and vertebrae. They are separate in the degree of disc degeneration. Usually, a diagnosis will require tools like an x-ray or an MRI scan.
There are three types of injury to the spinal discs:
Protruding discs – The cartilage center of the disc is starting to push against the disc's

outer layer

and into the

spinal column

. The cartilage sticking out is just a small portion of the cushioning. However, it irritates the nerves, so that it will be painful.

Bulging discs

– Now, the cartilage center of the disc is pushing through the disc wall and compressing the spinal

nerve roots

. The

outer layer

of the disc is still intact.

Herniated discs

– Also known as a

ruptured disc

, these injuries occur when the soft cartilage of the disc has erupted through the disc wall and is fully compressing the

spinal cord

.
You might have a herniated disc right after an accident, with no progression through the other two types. The severity of the slip of the disc will depend on the cause of the injury.
Symptoms of a Bulging or Herniated Disc Injury
Injuries to the spinal cord show up as symptoms throughout your limbs. Pay attention to your body's signals that something may be wrong! Untreated back injuries can become more serious injuries to internal organs and your ability to move.
Spinal nerve irritation or compression symptoms can include the following:
Pain radiating throughout the legs or arms.

Tingling or numb sensations in extremities such as legs, feet, arms, or hands.

Swelling in the area of the

back injury

.

Muscle weakness

.

Decreased sexual performance.

Bowel and bladder problems.

Possible paralysis.
What Causes a Slipped Disc Injury?
It is true that as people age, general wear and tear will affect their spinal discs. However, the onset of that pain would not be sudden and as problematic as a spinal cord injury caused by trauma to the discs.
The usual causes of herniated disc injury cases are going to be accidents involving a lot of force, such as the following:
Car accidents

– The leading cause, with t-bone and front-end accidents most likely to rupture discs.
Slip and fall accidents – The other leading cause of

disc herniation

.

Workplace accidents – Including improper lifting of heavy objects.
Treatment of a Herniated or Bulging Disc Injury
Treatment of a spinal disc injury will depend on the damage's severity. Most of these are not permanent injuries and will start to clear up within days of the accident, with symptoms entirely gone by 4 to 6 weeks afterward.
A doctor usually suggests alternating hot and cold compresses on the injured area and some bed rest. Too much bed rest is not wise; however, you should gradually resume some physical activity as you are able. Your health professional may prescribe some pain medication to help.
For longer-lasting spinal disc injury cases, non-surgical options are usually the only recommendation for medical treatment. This treatment can be physical therapy, traction therapy, aerobic, stretching or strengthening exercises, and even acupuncture and chiropractic treatment. In severe cases, you might get nerve-blocking injections or steroid epidurals.
Surgery may finally be the option in severe cases that have seen no positive results and are dramatically affecting your quality of life. Surgeries are costly, and the results can be as impactful through non-invasive measures, so these only occur sometimes. A surgeon may perform a micro-discectomy, a procedure where the doctor removes the herniated parts of the disc.
The treatment of the injury depends on its severity, as does the recovery time from your accident. Time off can take away valuable days, weeks, or months from your income, all while medical expenses are piling up. You can contact one of Mova Law Group's personal injury lawyers today for free legal advice on your options for getting financial compensation for this lost time.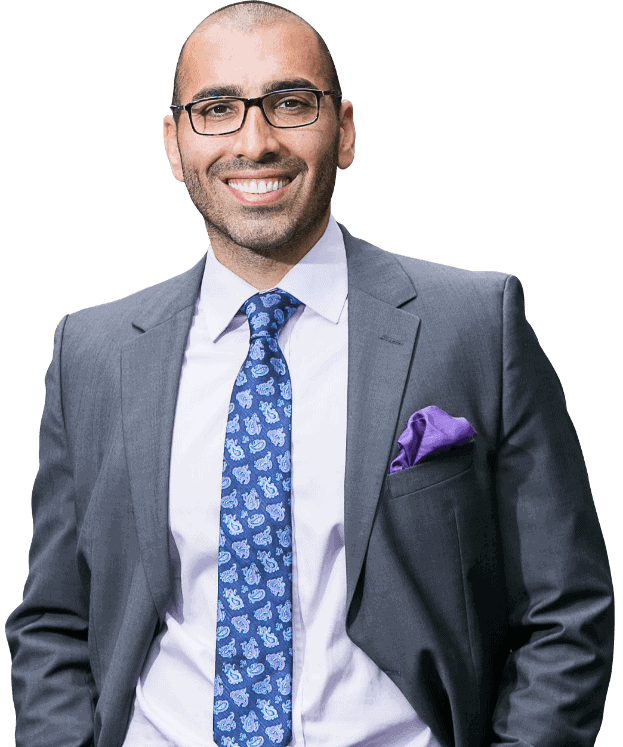 What Our Experienced Herniated Disc Injury Lawyers Will Do For You
We Will Ensure Your Personal Health Is Taken Care Of.

We Will Ensure You Are Reimbursed For Free.

We Will Connect You With Top Rated Doctors For Treatment.
Back injuries come at a cost, but you shouldn't be fighting the insurance companies for something that was not your fault!
What are the Costs of a Bulging or Herniated Disc Injury?
The damages resulting from a spinal disc injury will vary for each case. At a personal injury law firm like Mova Law Group, attorneys have plenty of experience in injury claims. During a free consultation, we can put together an estimate of what you may be able to seek for a base settlement.
To calculate first will be the economic losses. These are easier to have covered by insurance companies. Economic losses include:
Medical bills

for treatment (including future ones).

Loss of income (or even earning capacity).

Physical therapy

costs.
Non-economic damages are harder to put a dollar amount on, but our herniated disc lawyers will help estimate this. Non-economic injuries include:
Emotional distress.

The strain on relationships.

Pain and suffering

.
If you have evidence that someone else's negligence resulted in an accident that hurt your back, you can get compensation from their insurance. Our accident lawyers will help you evaluate your options for handling the costs of your back injury.
What to Do When You Injure Your Back in an Accident
When you are involved in an accident and believe you have sustained a back injury, the first thing to do is seek medical attention. It is essential only to move as much as possible so that you don't damage your body further. Call for emergency services, and the authorities will also record the accident. When being examined, insist on an MRI. You want to know the extent of your injuries and get that on your medical record.
Next, you should call a herniated disc attorney like us at Mova Law group. We have experience handling communication with opposing parties and have access to doctors if you need them or investigation teams to gather evidence.
You will need evidence of the other party's responsibility to prove negligence. If there are photos of the scene and eyewitnesses, your lawyer can handle these. They will also want a copy of the accident report from the police in the case of a motor vehicle accident, a worker's compensation claim and statement for workplace injuries, or an incident report for a slip and fall in a business.
Do not speak with insurance companies during this time; let your personal injury lawyer handle all communication. The opposing side's insurance will try to claim your injuries were pre-existing, and it's best to avoid getting trapped in their manipulative tactics.

How We Can Help You in Your Herniated Disc or Bulging Disc Injury Case
tel:858-900-9911A herniated disc lawyer will help you understand your options to pursue compensation for your losses under the law. If your spinal disc injury were someone else's fault, the personal injury attorneys at Mova Law Group would help you get awarded compensation. We have brought results in negotiation settlements and trials before a judge. We can get you results in your injury claim.
Contact us today through this website or 24/7 by calling (858) 900-9911. We can set up a free case evaluation for you. If we take your ruptured disc case, we will work on a contingency fee basis. This payment option means we only charge you once you get the settlement you want. Let us help you get you back to focusing on your recovery.
Chris Mova is an award-winning disc injury lawyer in San Diego, California. His law firm of Mova Legal Group fights for you against the big insurance companies. Chris knows the value of listening to each client's unique experience, and his team of personal injury attorneys was hand-picked because they feel the same way. He is committed to getting you justice and fair treatment when you need it most. Learn more about Chris.