San Diego Train Accident Lawyer
Receive The Highest Compensation For Your Train Accident Case

Request a Free Legal Consultation
TRAIN ACCIDENT ATTORNEYS IN SAN DIEGO
It is no exaggeration to describe train accidents as catastrophic. Due to the vehicle's size, the disaster's impact can be huge. A more considerable accident means a more significant number of people injured or killed, leaving a wake of suffering behind. More significant accidents also can mean more parties are liable for the accident.
If you or a loved one were involved in a train accident that caused debilitating injuries or even wrongful death, you should know that there are professionals who can help you get some compensation for your losses. An experienced California train accident lawyer from Mova Law Group can get you an appropriate settlement from the responsible parties. Our attorneys will do this at no charge to you until we win your personal injury case.
Contact our law firm today to discuss your case. We are available 24/7, so call us at (858)900-9911 or reach out through this website.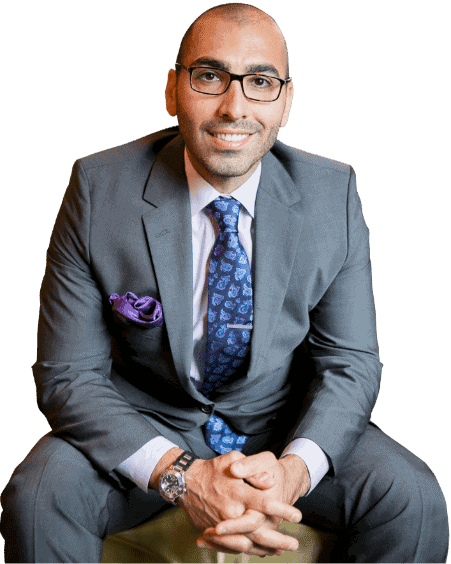 WHAT WE DO FOR OUR CLIENTS
Maximum Compensation In Injury Law

Medical Bills Paid

Access To The Top Medical Professionals

We Come To You In The Comfort Of Your Home

Winning Track Record
Transparent Legal Process

Property Damage Compensation

Recovery Of Lost Wages

Review Your Personal Injury Case

Award-Winning Customer Service

You Don't Pay Unless We Win Your Case




 

Serious Injuries Need A California Personal Injury Lawyer
Any accident involving a train is going to be a costly one. The machinery alone is expensive, and that's for a freight train derailment where no person is injured.
The legal team of Mova Law Group is familiar with the trains that run through the state, be it freight trains, Amtrak trains between cities, or Metrolink in Southern California. We know who the operators are of each railway. We also know that most (if not all) train accidents occur due to human error or negligence, so there will be a liable party.
We know about all types of train accidents and are prepared for any of these scenarios:
Freight train derailments or other accidents.
Accidents involving passenger trains.
Train collisions involving multiple trains.
Train accidents due to equipment malfunction.
Train vs. car accidents.
Train vs. pedestrian accident.
Personal Injury Lawyers Establish a Duty of Care and Negligence
The cause of a train accident will be the question in the minds of those investigating the crash. The short answer is that there is always human error involved in train crashes, meaning there is at least one at-fault party. One cause or some different factors could come together at once.
Railway maintenance and upkeep can be the responsibility of one party (a private company or the government). Train companies operating as common carriers must exhibit the highest degree of care and vigilance possible. There are a lot of people who are involved in the operating company.
Train car maintenance can be the duty of the train operator company. Maintenance crews must be incredibly diligent in their work, but the company hires and trains them. An employer has a duty of care to its workers to keep them safe on the job. A commuter train operator has a duty of care not just to the train crew but also to the passengers. The common carrier expectation extends to loading areas and train stations. A mistake at any level of train operation can cause railroad accidents, and you can see how liability can link multiple parties.
To prove negligence in personal injury law in California, you have to argue the duty of care exists between the at-fault party and the plaintiff and that the defendant breached this duty of care. The breach can be intentional or just negligence. The latter is one of the common causes of train accidents.
A helpful tool in determining responsibility is the train's black box. These boxes are recording devices that keep track of information relating to the train's performance. They keep note of how fast the train is moving, its direction, even brake and horn use. The information stored in the black box can be hugely helpful in determining if significant care and vigilance were taken.
As mentioned before, railroads, train companies, and government agencies all have a duty of care toward certain others. 
What Causes Train Accidents?
Some examples of train accidents causes are:
Equipment defects – This could be the manufacturer's fault or the train operator for improper maintenance.
Brake failure – The blame could also be on the manufacturer or the train operating company.
Excessive train speed – could be on the train crew or problematic scheduling by management.
Defective gates or signals for railroad crossings – Municipal or state government agencies might oversee upkeep.
Fatigue or intoxication – Either of a train conductor, motorist, or pedestrian.
Motorist negligence or recklessness.
Poorly maintained railroad tracks – Railroad owner or government agency responsibility.
Noncompliance with safety standards – This could be a failure on the part of an individual at any level.
An exception occurs when a train collides with a motor vehicle in a crossing accident. Here the motorist is usually considered the one at fault, as the Federal Railroad Administration establishes safety standards to keep everyone at a reasonable distance from railroad tracks. Speed limits of 15mph are within 100 feet of the crossing, and all vehicles must stop before attempting to cross paths. Failure to comply with safety regulations means the motorist is usually at-fault in a train accident. They can be held liable, or as is typically the case, their estate might have to compensate the other train accident victims.
The cause of the train accident will be hotly contested, and investigations will occur. One of our personal injury lawyers can assist you with your injury claim against one or more parties for compensation.
A San Diego Train Accident Attorney Will Fight For You
Train accident victims have to deal with tremendous losses. Train accident injuries are usually so severe that the victim cannot work and requires medical care. The resulting bills and lack of funds lead to financial insecurity for themselves and their family.
Economic costs that could happen as a result of a train accident are:
Medical expenses for treatment (current and future).
Lost income from being off work.
Loss of earning capacity and income permanently for the household.
Property damage.
Equipment and life care needs for living with physical disabilities following catastrophic injuries. These costs include home health care, wheelchairs, or living situations changed for accessibility.
Funeral and burial expenses in cases of fatalities.
Economic costs are easier to estimate and have paid by an insurance company. However, non-economic costs exist that you cannot put a price tag on:
Pain and suffering.
Coping with changes associated with catastrophic injuries (for example, a lost limb or paralysis).
Emotional anguish.
Loss of consortium (relationships).
Lowered quality of life.
Tallying up the damages you experience as a train accident victim is a monumental task. One of our personal injury attorneys can assist with this. The train accident lawyers at Mova Law Group are skilled litigators. They can argue for you to receive total compensation for your damages. Call (858)900-9911 or email us for a free consultation today! Let us handle your personal injury claim so you can focus on the critical things: Recovery – both yours and your family's.
How Mova Law Group Can Help You In Your Train Accident Case
Many personal injury claims arising from train accidents settle out of court. The settlement also allows everyone involved to avoid the expense and risk involved in a lawsuit. Train companies and state transit authorities often prefer to avoid even more exposure and negative press than they already had.
If your side and the defendants cannot settle, your train accident lawyer can take your claim to court and argue for your compensation before a jury. Our aggressive team of personal injury lawyers will not agree to settle or back down until you are satisfied with the verdict.
We can help you file your train accident claim. The sooner we get started on your side, the sooner you can focus on something other than financial stress. We'll handle the gathering of evidence and interviewing of witnesses. We will keep you informed at all times, and we will fight for you in the courtroom. We will meet with you for a free case evaluation. This meeting is at no risk of obligation for you. 
San Diego Personal Injury Lawyers Protect You From Insurance Companies
Railroad companies devote enormous resources to dealing with train accident lawsuits. They, and their insurance companies, seek the assistance of experienced lawyers to argue their side. Luckily, you can also hire legal counsel to represent your interests. If you've been involved in a train accident, it's best to contact Mova Law Group to represent you today with a free initial consultation.
It's important to remember that insurance adjusters are not on your side. They may contact you following the accident, which can be an act of manipulation. The person on the other end of the phone may tell you it's safe to talk about the extent of your injuries and the role you may have had in the train accident. Please do not speak to an insurance company so they cannot twist your words and use them against you in your personal injury claim. Let our skilled train accident attorneys handle the insurance companies!
What Should I Do In The Aftermath of a California Train Accident?
First and foremost, if you have been in a train accident, see a doctor. Seeing a doctor provides medical records demonstrating that you did not have these injuries before your accident. Even if you feel fine or that your injuries are superficial, you will benefit from a diagnosis of your injuries.
Second, follow the doctor's orders. Insurance companies have a watchful eye on accident lawyers. If you are not actively working on your recovery, they will bring this up and use it against you.
Write an account of what happened in the accident as soon as possible. Include necessary, relevant material such as the location of the accident, the weather on the day of the accident, etc. You can also include witness contact information and any accident scene photos. Our lawyers at Mova Law Group can assist in putting this documentation together.
Do not speak to any insurance company, the railroad company, or other defendants without your personal injury lawyer's permission!
Do not speak about your accident on social media. Doing so prevents the insurance companies from using your words against you in any way. Let's shut your accounts down, or at least avoid them until a settlement is reached.
Make sure you secure the services of an experienced train accident lawyer as soon as possible following the crash! Someone is available to support you 24/7. At Mova Law Group, we are ready to fight for compensation from the parties responsible for your pain and suffering. We are confident in our ability and offer our services at no charge until you win! With this as our guarantee, what do you have to lose? Reach out today at (858)900-9911 or this website.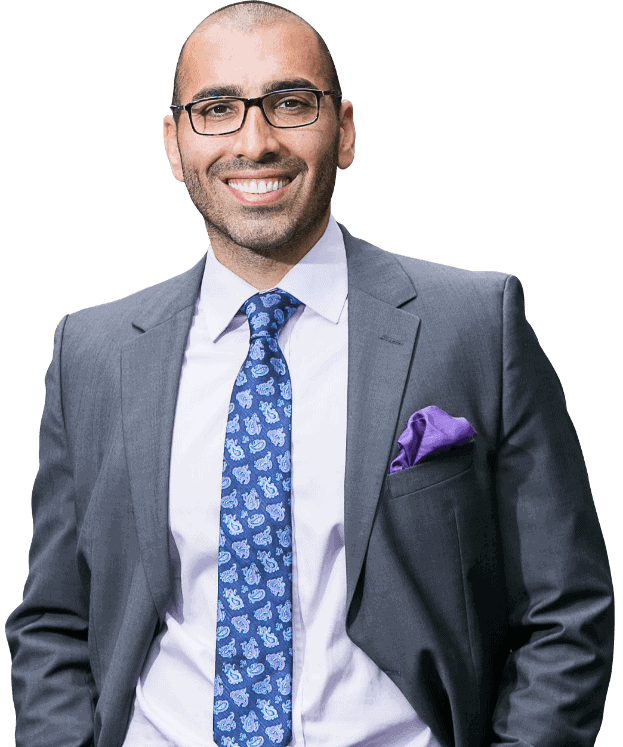 Chris Mova is an award-winning train accident lawyer in San Diego, California. His law firm of Mova Legal Group fights for you against the big insurance companies. Chris knows the value of listening to each client's unique experience, and his team of personal injury attorneys was hand-picked because they feel the same way. He is committed to getting you justice and fair treatment when you need it most. Learn more about Chris.