SAN DIEGO HELICOPTER ACCIDENT LAWYER
Receive The Highest Compensation For Your Helicopter Accident Case

Request a Free Legal Consultation
HELICOPTER ACCIDENT LAWYERS IN SAN DIEGO
Prior to founding the firm, Chris Movafagh (Aka Chris Mova), was a law clerk at one of the biggest and most prestigious personal injury firms in Southern California where he honed his legal tactics and negotiation skills. 
He saw a problem with the firm he worked for and every other big personal injury law firm. Each client was not treated as a human, but rather as a number. The goal of these big firms was to retain as many clients per month as possible and settle as many cases as possible. Chris did not think this was fair to the client because there was always money left on the table for the client. But the big firms would always push their client to accept the lowball offer. 
Chris saw this and wanted to make a difference, even if it was small. He wanted to only take on a handful of clients and treat each of his clients like the unique person they are; each with a different story of their pain and suffering. Chris made it his personal goal to hand pick the best team to help him reach his goal of creating the Best Personal Injury Law Firm San Diego has seen. 
Today, Chris Mova is well respected across the country for helping lawyers achieve spectacular awards and settlements on behalf of their clients. He coaches personal injury lawyers in other states on how to properly setup a personal injury case, how to negotiate it, and how to litigate it, especially cases involving spinal injury and brain injuries. 
If you are interested in having Chris Mova and his staff represent you, please call us now and Chris or one of his hand picked team members will assist you.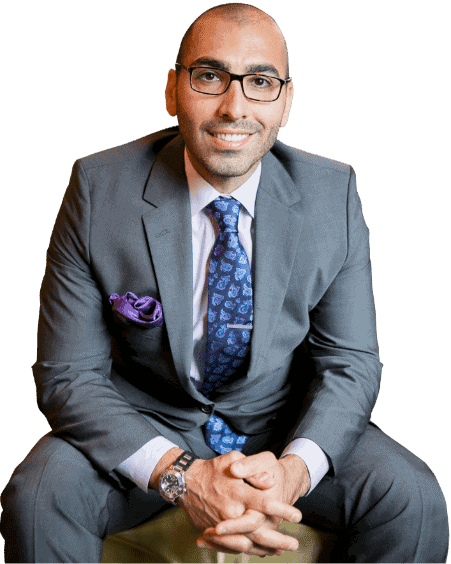 What Our Experienced Helicopter Accident Attorneys Will Do For You
We, Will, Ensure Your Personal Health Is Taken Care Of.
We, Will, Ensure You And Your Property Damage Is Reimbursed For Free.
We, Will, Connect You With Top Rated Doctors For Treatment.
Pedestrian accidents come at a cost, but you shouldn't be fighting the insurance companies for something that was not your fault!

REQUEST A FREE CONSULTATION

HOW WE CAN HELP YOU IN YOUR HELICOPTER ACCIDENT CASE?
Helicopter components and controls are complex. The main and tail rotor, drive shaft, gearshift, and other components and systems are all in constant motion—and all need to work in perfect concert to keep the helicopter in the air. And in the event of a failure, unlike an airplane, a helicopter does not glide. A mechanical malfunction on any part of the aircraft can result in a catastrophic aviation accident with serious injuries and wrongful deaths involved. Helicopters also are used for dangerous flight missions. The typical helicopter flight mission places an already difficult-to-fly aircraft into an even more difficult and hazardous environment. The lower flight altitude of helicopters as compared with fixed-wing aircraft brings them in closer proximity to on-ground hazards such as radio control towers, utility wires, mountains, or tall buildings. As a result of the powerful impact forces involved in a helicopter crash, the likelihood of those occupants' sustaining severe and disabling injuries and fatalities is substantial. Typical helicopter flight missions include air ambulance and medical evacuations, sightseeing and touring, law enforcement and border patrol, utility wire inspections, firefighting, news gathering, search and rescue, private transportation, and offshore platform transports.

Private helicopter crash lawsuits are complex and challenging. Private aircrafts do not have the "black boxes" that commercial planes do. In addition, regulation and enforcement of maintenance and certification procedures are not nearly as rigorous for private aircraft. When damage and defects aren't detected and remedied, plane crashes result.

We're the helicopter accident lawyers that other personal injury attorneys look to when they need an experienced authority in aviation law.


We would be honored to put our specific experience in these types of cases to work for your family. At such a difficult time, it is so important to have legal counsel you can trust to handle your case with the special professional care it deserves. From pilot error to negligence to defective equipment, our helicopter attorneys will conduct the investigation necessary to determine your legal rights and work to obtain the full compensation and justice that you are entitled to.