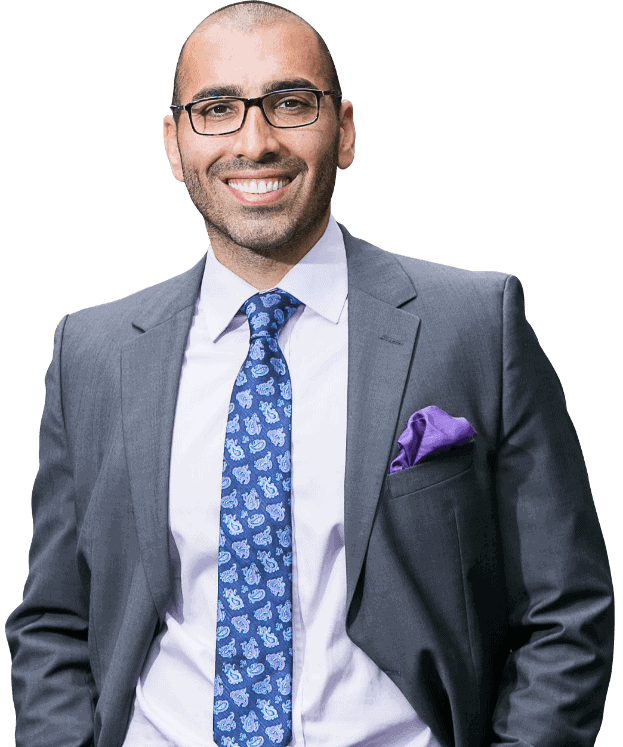 Receive The Highest Compensation For Your Motorcycle Case Today
El Cajon Motorcycle Accidents Lawyers | Accident Attorneys

Request a FREE Consultation
El Cajon Motorcycle Accident Lawyer
Motorcycle accidents can be terrifying. Many motorcyclists are protected in armored cars while a motorcyclists is left out in the open. If you have been involved in a motorcycle accident in the San Diego County and El Cajon area, we are your injury law firm to help you fight back. Insurance claims often get denied because insurance companies know how to fight back and lessen the claim many victims suffer at the hands of a negligent driver. When another driver causes a motorcyclist injury due to negligence, incompetence, malicious intent, and more, you deserve compensation for your injuries. Insurance companies will do the most they can to make you settle for less. For many reasons it is best to work with a lawyer to help you file a claim. At our El Cajon Personal Injury Law Firm we understand the laws to help you claim compensation at the highest value. Traffic regulations and California Law can make it difficult to navigate and we are here to help you with that.
We can help you claim compensation for property damage, medical bills, lost wages, and more. Your pain and suffering should not go unnoticed or uncompensated for. With a decades worth of experience and over a 98.5% success rate we will be your traffic accident lawyers. Reach out to us today for a free consultation on your case.
El Cajon
Motorcycle Accident

Statistics
The warm weather in Southern California is pleasing and affords many the opportunity to ride motorcycles at their leisure. Sadly, the more motorcyclists there are means the more accidents there will be, statistically. Motorcycle popularity has risen over the past decade, especially in the Southern California area. In the year of 2013, statistics show there were over 100,000 motorcycle accidents alone in the Southern California area that year.
In 2006, The National High Traffic Safety Administration (NHTSA) found there were 5,000 fatalities during motorcycle crashes. Nearly 75% of those accidents involved another vehicle whether it be a motorcycle or car/truck/diesel. Since 2010, motorcycle accidents have only risen.
Automobiles and their drivers are sometimes unaware of motorcyclists on the road. When changing lanes motorcyclists often creep past their blind spot in odd places that make it difficult for drivers to see. This often results in accidents. Sadly to say, even much of the time this can lead to death for the motorcyclists. Accidents are not only caused by other drivers. There are many accidents in which the road conditions are not fair which often cause motorcycle to slip and skid on the road resulting in falling and sliding. Even so, the highest number of motorcycle accident are caused by car-on-motorcycle accidents. No motorcycle rider is safe when riding no matter the size of the driver or size of the car in contact.
Many injuries range from bruises, cuts, and scraps, to broken bones, burn injuries, spinal cord injuries, traumatic brain injury, and even death. It is always best to practice safe driving techniques such as wearing a helmet, safety gear, and gloves. Even so, there is not much to protect the body of a motorcycle rider. Almost all motorcycle rider accidents lead to an ambulance.
If you have been involved in an accident you deserve to call us, your El Cajon Motorcycle injury attorney. You have legal rights when you are involved in an accident. There are many financial and emotional costs of an injury. The medical bills, insurance company denial, and more are enough to throw someone deeper into a hole financially and emotionally. We are here to serve you and bring justice to your pain and suffering. If another driver is at fault for your motorcycle accident we will seek compensation for all financial ruin.
Motorcycle Accident Lawyer El Cajon
Uber Accident Lawyer El Cajon
Lyft Accident Lawyer El Cajon
Negligence and Your Injuries: what you need to know
Do you feel like your injury could have been avoided had it not been for the action or inaction of another party? Perhaps a floor was wet without a posted sign, or a handrail missing. In other cases, a distracted driver on a cell phone may have caused an accident. There are countless situations in which negligence may have played a role in your injury. If your world has been turned upside down by someone who failed to exhibit 'reasonable care' or judgement to prevent damage, injury or death, you may have a case.
Common Types of Personal Injury Cases We Represent in San Diego County, California Include:

Request a FREE Consultation

Stack the Odds

in Your Favor with Mova Law Firm

Some of our auto accident cases involve:
You Deserve Compensation For Your
Driving Accident

.
Seek the compensation you deserve when you are involved in a motorcycle accident. As your personal injury attorneys we will not rest until your case is closed with compensation. Our injury attorneys have over a decades worth of experience in the San Diego County and El Cajon area. Speak to us for a free initial consultation. We will review your case for free and evaluate your accident. A motorcycle accident brings about various types of injuries. Seek top rated legal representation. Our legal team is experienced and committed to our client's rights and health. And don't delay – you may have limited time to retain an attorney and file a civil lawsuit.
El Cajon Courthouse
If involved in an accident you may need to appear or file paperwork at the courthouse in the jurisdiction you were injured in.