Stater Bros Slip and Fall Accident Lawyer
Receive The Highest Compensation For Your Stater Bros Slip and Fall Accident Case

Request a Free Legal Consultation
Stater Bros Slip and Fall Accident Attorney
Stater Bros is a southern California chain of grocery stores. The company has been around since the mid-1930s and primarily serves the Inland Empire communities of San Bernardino and Riverside. The company name is used here as an example, but the truth is that slip-and-fall accidents are common in any grocery store.
If you or a loved one experience a slip and fall accident in a Stater Bros store or on the property, you might be entitled to financial compensation. Contact the law offices of Mova Law Group to speak to an experienced San Diego personal injury lawyer today about your fall claim. We can review your collected evidence at a free case evaluation and recommend how to proceed. Call us at our 24/7 phone number (858)900-9911 or reach us through this website to arrange an appointment.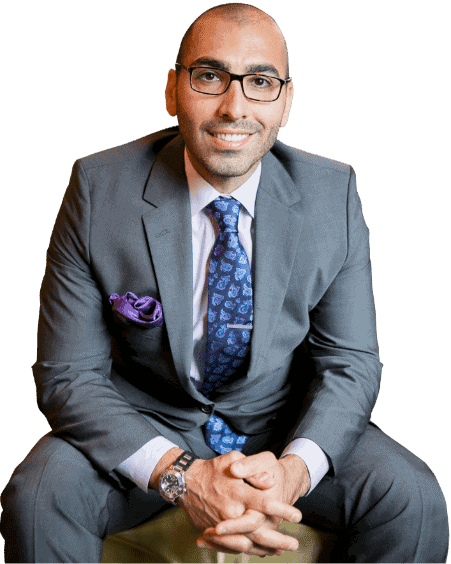 What Are Slip and Fall Accidents and What Causes Them?
Slip and fall accidents occur when someone steps onto a floor surface with no traction. This misstep causes them to lose their balance and land on the floor. The injuries sustained from these accidents will depend on the individual: Their age, pre-existing health conditions, and the speed and height of the fall will all have an impact.
Some slip and fall accidents may occur from personal clumsiness. Still, the chances of hazardous conditions being the cause when you're in a grocery store are high. Floors are usually a material that allows for easy cleaning but has little grip. If these get wet, people can fall quite easily. You may experience a slip and fall in any of the following situations:
A wet floor sign was not marking a hazard. The danger may be due to rain tracked in by customers or a spilled item. As a result of the lack of signage warning you, the slip occurred.
Uneven flooring or carpet on walkways causes a trip and fall from the unstable ground.
Obstructions were in your path, and your attempts to move around them caused you to lose your balance and fall. These obstructions may be displays, partially finished displays or spilled items.
Cracked or crumbling pavement in the parking lot gives way and causes you to fall.
These falls are not the only accidents that occur in a Stater Bros Market but are the most common. Other problems you might face unexpectedly while grocery shopping includes: Falling objects, car accidents in the parking lot, entrance and exit accidents, or falls in public restrooms.
The slip and fall attorneys of Mova Law Group are well-versed in accidents that take place in Stater Bros stores. Our legal team can work with you to collect evidence demonstrating the cause and, thus, liability for your accident.
WHAT WE DO FOR OUR CLIENTS
Maximum Compensation In Injury Law

Medical Bills Paid

Access To The Top Medical Professionals

We Come To You In The Comfort Of Your Home

Winning Track Record
Transparent Legal Process

Property Damage Compensation

Recovery Of Lost Wages

Review Your Personal Injury Case

Award-Winning Customer Service

You Don't Pay Unless We Win Your Case




 
Common Injuries After A Stater Bros Slip And Fall Accident
Falls are impactful events and can cause injuries that do not appear immediately. All too often, our pride is our most considerable injury after taking a fall. We rush to get up and hide evidence of our embarrassing incident, pretending nothing has happened. You can feel the results of a fall for a long time without proper treatment. Now is not the time to fake being 'okay.'
Shock is a typical experience to have when you fall, and this prevents you from noticing pain. No matter how you feel, you must report your incident and see a doctor. Finding and treating an injury earlier gives you a better chance to heal and get compensation for your bills.
Some injuries that you might have following a slip and fall in a Stater Bros Market include:
Head injuries, including traumatic brain injuries.
Neck injuries.
Back injuries, including disc injuries.
Shoulder injuries.
Hip and pelvis injuries.
Knee injuries.
Muscle and ligament injuries.
Nerve damage.
Sprains.
Broken bones.
Abrasions, lacerations, bruises.
The severity of your injuries and the length of time you experience them will determine your case against Stater Bros and the amount of your entitled damages.
What To Do After You Slip and Fall In A Grocery Store
You need to act quickly after a slip and fall incident in a Stater Bros Market. This time is where the adrenaline surge you feel can come in handy. 
Ask to see a store manager. They will need to be informed of the fall and can help you get security footage and any other time and date evidence. Make sure to complete an incident report with them, keeping one copy for yourself.
Refrain from speaking to staff beyond getting their names and contact information for eyewitness statements. You do not want your words misconstrued and affect your chances of a settlement. Do not accept any responsibility for what happened to you.
Collect evidence, such as photos of the scene, the hazardous condition, and your injuries. Do this while waiting for medical attention, or your personal injury lawyer can assist in collecting this information after the fact if needed. The priority is your health, so if you cannot carry this out, do not try to do so.
Seek medical attention for documentation and treatment of any injuries. Follow the doctor's orders precisely to recover as quickly as possible. It is crucial to have your injuries entered into the medical record so that evidence proves you received them due to the fall. Insurance companies may try to claim your injuries were pre-existing. Even if they are, proper documentation can show the fall's impact on your condition.
What Our Experienced Stater Bros Slip and Fall Accident Attorneys Will Do For You
We Will Ensure Your Personal Health Is Taken Care Of.

We Will Ensure That All Of Your Property Damage is Reimbursed For Free.

We will Connect You With Top-Rated Doctors for Treatment.
Grocery store accident injuries come at a cost. Still, you shouldn't be fighting the insurance companies for something that was not your fault!
Can You Sue For A Slip and Fall Inside Of A San Diego Store?
You may file an injury claim against the grocery store where you had your accident. Many people are concerned that their personal injury case might get an employee fired or that the store itself will suffer as a result. This scenario is not the case, so do not worry!

In cases where an accident happens in a semi-public place, the liability falls on the property owner and their insurance company. If not them, at least the insurance company of the corporate offices of a chain store. Rest assured, no one is filing a suit against a small family-owned business.

In personal injury law, accidents in semi-public places like a Stater Bros store are premises liability cases. You can establish liability by finding negligence. To do this, you must show that the property owner or store breached a duty of care they had to you, the customer. Then you must demonstrate that this breach directly caused your accident and injuries.

In premises liability cases, you must also establish that the defendant owns the property and you were there legally. The negligent act must have occurred on the property for it to count. Dangerous conditions may undoubtedly count as a negligent act.

If you do not want to go against this big chain of stores and their insurance and legal teams alone, call Mova Law Group. Again, the insurance companies will try to argue that your accident did not occur on the store property or that you were at fault for your injuries. Our San Diego personal injury attorneys will have your back.
When Should I Contact A Slip And Fall Accident Attorney?
It would be best if you did so as soon as you could secure a personal injury lawyer. Insurance companies will be reaching out to you right away. They may attempt to manipulate you into admitting fault for your accident or saying something else that will hurt your claim. Our slip-and-fall lawyers at Mova Law Group know how to handle insurance companies. We will communicate with them on your behalf.

We will start with a free consultation to review your evidence against Stater Bros, and our experts can weigh in on your case with their legal advice. From there, we can proceed to collect any more evidence we need. This collection includes speaking with experts in the medical and accident recreation professions. Once we have established proof of liability, we can file your claim.

The earlier you secure a lawyer, the earlier negotiations can begin, and you may receive financial compensation earlier. It is important to note that you have two years from the date of your accident to follow your claim. As per California law, the statute of limitations on personal injury cases runs out after this time.

As part of the attorney-client relationship that we establish, we promise that we will only accept a settlement that satisfies you. We can litigate your case in court if needed. Our aggressive law firm of personal injury experts will take on the challenge.

We know that involvement in a lawsuit is stressful, and that is on top of recovering from your fall injuries. We do not need to add to the stress with more bills. We offer our services on a contingency fee basis, which means we will only bill you for payment once you win your case.
San Diego Stater Bros Grocery Store Slip and Fall Injury Attorneys
The team at the law firm of Mova Law Group commits to getting you fair compensation for your losses. We will take the time to sit down and calculate what damages you sustained in your slip and fall accident. Medical care is always an obvious expense, but past and current bills cannot be the only thing considered. Depending on the permanence and severity of your injuries, your fall could impact the rest of your life. A San Diego personal injury lawyer can estimate future damages for you to include as well. Some economic and non-economic losses you experience may be:
Medical expenses – past, current, and future (rehabilitation, therapy, long-term medical care, etc.).
Accommodations for disability.
Loss of wages (including future benefits).
Loss of earning capacity.
Pain and suffering.
Emotional distress.
Loss of consortium.
Lowered quality of life.
A fall can contribute to another person's wrongful death in severe circumstances, usually where an underlying condition already exists. In this case, we may also include funeral and burial expenses.
Stater Bros Market Accident Lawyers Represent You
Our law firm prides itself on representing the individual against the big chains, such as Walmart or Stater Bros. It is unfair to the shopper to cover the costs of an accident caused by another person's negligence. Insurance companies for these big stores can afford to help you cover your damages, and we aim to hold them accountable.
To speak to someone today about your slip and fall accident case against Stater Bros Market, contact our offices at (858)900-9911 or through this website. The initial consultation is free of charge and risk for you. Our priority is getting you the settlement you deserve so that you can recover from your injuries and continue about your life.
We look forward to helping you recover after your slip and fall accident.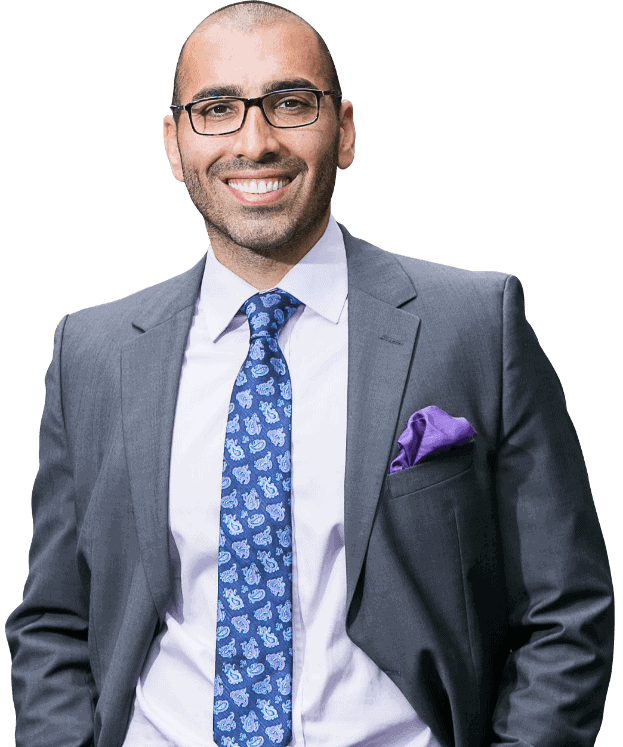 Chris Mova is an award-winning Stater Bros slip-and-fall injury lawyer in San Diego, California. His law firm of Mova Law Group fights for you against the big insurance companies. Chris knows the value of listening to each client's unique experience, and his team of personal injury attorneys was hand-picked because they feel the same way. He is committed to getting you justice and fair treatment when you need it most. Learn more about Chris.