Personal Injury Attorneys in Corona, California
Receive The Highest Compensation For Your Accident Case

Request a Free Legal Consultation
The Best Corona Personal Injury Lawyers
An accident can happen in the blink of an eye, but an accident victim will tell you its effects last much longer. You may lose things you've taken for granted thanks to someone else's actions. Your health, ability to work, and quality of life can all decline. Your loved ones also suffer because of the other party's negligence. Don't let a personal injury destroy your life! Find out how a personal injury attorney from Mova Law Group can help.
We know the wake of a serious injury ripples across several areas of your life. With little or no income from time off work, expenses and extensive medical bills can pile up fast. With more severe injuries, you may need rehabilitative therapy and extended time away from work. Sadly, you may permanently lose your capacity to earn an income.
Mova Law Group knows how challenging this time can be. This knowledge is why our law firm dedicates itself to representing accident victims needing our immediate help.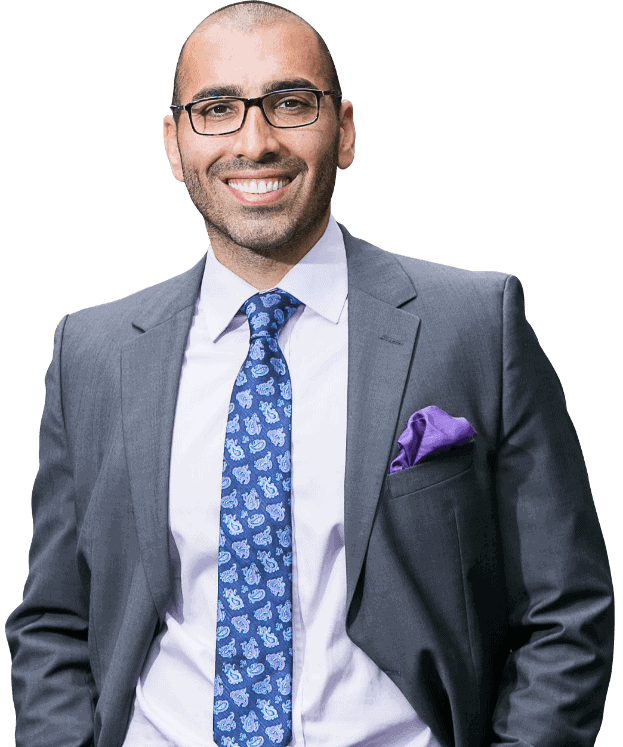 Personalized Support and Aggressive Representation for Corona Residents
It's unfortunate, but even when you've been in an accident, you face an uphill battle. This fight is not just to recover from your injuries but to deal with insurance companies eager to minimize payouts or outright deny worker's compensation claims.
For them, you're a number in a billion-dollar profit statement. We take it personally at the personal injury law firm of Mova Law Group in Corona. Chris Mova and his law firm fight for the people of this community each day. Our super lawyers tirelessly help you get the maximum financial compensation you deserve. 
Mova Law Group is here to help accident victims like you rebuild their life. We want to see you regain control of your financial future, so we give you the support you and your family deserve.
We Handle Accident Claims for Corona, California
As members of this southern California community, we know this city is a beautiful place to live, work and raise a family. Corona is also, unfortunately, like any growing city, a place where an increasing number of accidents occur, such as pedestrian, car, and motorcycle collisions.
If you or a loved one are in an accident in Corona or Riverside County, our Corona accident attorneys at Mova Law Group can ensure you get the help and compensation you need.
Where Do Most Vehicle Accidents In Corona Happen?
I-15 and associated intersections.
Highway 91.
Silver Strand Boulevard.
East/West Grand Boulevard.
Magnolia Ave. & Rimpau Ave.
McKinley Street & 91 Freeway.
Foothill Parkway & Wisteria Way.
South Lincoln Ave. & West Ontario Ave.
Green River Road & Palisades Drive.
Motor vehicle accidents are the single largest type of personal injury claim made in the United States. Our city has many areas known for auto accidents. Our car accident attorneys have years of experience in this area of law. We help victims get the healthcare attention they need through the financial restitution owed them.
Why You Should Hire A Mova Law Group Car Accident Lawyer
We Investigate Your Accident: Auto accident cases often need an intensive investigation to prove fault for the collision. A Mova Law Group car accident attorney has the skills and resources to conduct an in-depth independent analysis to support your personal injury claim and get you paid.
We Understand the Law: Insurance companies don't always have your best interests in mind. A car accident attorney can help you understand your rights under California law and what options you have after your motor vehicle accident.
We Know the Insurance Claims Process: A car accident lawyer pressures the insurance company to do what's right and expedite claims processing and payment. Sometimes you can negotiate claims and settle them out of court. Even then, having an aggressive representative from the offices of Mova Law Group negotiating a higher payout is advantageous. In other cases, we may need to file a lawsuit for you to get what you deserve. Our trial lawyers have years of experience in court and at the negotiating table.
WHAT WE DO FOR OUR CLIENTS
Maximum Compensation In Injury Law

Medical Bills Paid

Access To The Top Medical Professionals

We Come To You In The Comfort Of Your Home

Winning Track Record
Transparent Legal Process

Property Damage Compensation

Recovery Of Lost Wages

Review Your Personal Injury Case

Award-Winning Customer Service

You Don't Pay Unless We Win Your Case




 
What Is California Law on Personal Injuries?
California is an 'at-fault' state, meaning you can file a lawsuit against the party you believe is responsible for your accident, so long as you PROVE their liability. At our free consultation, our Corona, CA personal injury lawyers will look over your claim for evidence of:
The other party had a duty of care towards you, which they violated.
Their actions violating this duty caused your motorcycle accident (for example).
This motorcycle accident caused by their actions resulted in traumatic brain injuries.
If that party is at fault, you may be able to claim reimbursement in the form of financial compensation for a range of damages caused by your accident. 
The California statute of limitations in this area of law is two years from the accident date, so the earlier you get started on your claim, the more time your legal team has to prepare. A Mova Law Group attorney can ensure your case demonstrates the other party's fault. 
Comparative Negligence & Liability
California's laws follow a 'comparative negligence model' for all personal injury claims. This term means the percentage of your fault in the accident reduces the amount of your settlement. The right accident lawyer will work hard to build a case and highlight supportive evidence that solidifies the other party's negligence.
Comparative negligence also means that even if you worry you might have played a role in your accident, you may still have a personal injury case. Speak to the Corona personal injury lawyers of Mova Law Group at a free claim review for legal advice on how to proceed. We want to see you cover your medical expenses and other bills as much as possible, so call today and let us review your claim.
How Do I File a Personal Injury Case in Corona, California?
There is no rule that you have legal counsel when talking with an insurance company or trying to pursue a personal injury case. Yet, taking on 'big insurance' or expensive corporate lawyers alone is ill-advised. Remember that any insurance company and the opposing legal counsel's job and priority is to:
Reduce the other party's liability.
Minimize their financial payout.
They will offer you the lowest possible compensation or outright deny your claim. These facts also apply to your own insurance company, as shocking as that may be. Don't get bullied by expensive lawyers and insurance companies! Put our team in your corner and let us negotiate and, if necessary, sue in court for what you deserve.
One other reason to hire a Corona personal injury attorney to handle your legal matters? Your likelihood of winning your damages increases with legal representation. On top of that, support from the Mova law offices can maximize your financial compensation. We make sure you can pay your bills on time and will do the difficult negotiating while you focus on your recovery.
Why Choose Mova Law Group?
We prioritize you.
At Mova Law Group, we don't act like other law firms that treat clients like additional case files. We treat our clients like one of our own; each client seeking our help is like family. Our approach puts you and your needs first. 
Our talented team is ready to fight for what you deserve.
Our Corona personal injury lawyers have expert connections to help build your case. We can introduce you to healthcare professionals and accident specialists who can show the other party's negligence. Our team is well-versed and experienced in personal injury law, so we can estimate your future medical expenses and ask for appropriate financial compensation for your damages.
Our accident attorneys have a proven track record of success.
The Mova law offices have represented and won a broad range of personal injury cases, supporting accident victims in their pursuit of justice. We are prepared to argue your personal injury claim at a negotiating table or in the courtroom.
We understand the point of personal injury law is to make victims whole again, including their pain and suffering and quality of life. We don't just win you the obvious damages like coverage for accessibility modifications and medical bills. We will get you fair compensation for your non-economic damages as well.
Mova Law Group holds the responsible parties accountable for car accidents.
People who fail to behave responsibly do terrible harm to unsuspecting victims. That's why so many people across Corona have selected us to represent them, and so many of our clients come to us from referrals.
We want to hear from you if you are in a motor vehicle accident or other accident case. You can reach our legal team 24/7, so call today or reach out through this website.
We offer a free strategy session for Corona, Ca residents!
At Mova Law Group, a personal injury attorney will offer you more than just a 'free consultation.' We take the time to understand what led up to the accident, uncover who is responsible, learn more about the challenges you're facing, and, if we take on the case, fight aggressively to get you the settlement you deserve.
During your free consultation, you'll meet with an experienced Southern California personal injury attorney who will:
Come to you to listen to your story.
Provide legal advice on the viability of your accident case.
If we proceed with your personal injury claim, our Mova accident attorney will suggest the next steps forward and start evidence collection for your case.
What Our Experienced Accident Attorneys Will Do For You
We Will Ensure Your Personal Health Is Taken Care Of.
We Will Ensure You And Your Property Damage Is Reimbursed For Free.
We Will Connect You With Top Rated Doctors For Treatment.
Personal injury accidents come at a cost, but you shouldn't be fighting the insurance companies for something that was not your fault!
How Much Do Corona Personal Injury Attorneys Charge?
The thought of a personal injury case, handling insurance companies, negotiations, and even a trial (if necessary) can be daunting. Let us deal with some of these unknowns and concerns that you may be experiencing. We'll shed some light on what you can expect and how to pursue best the benefits you deserve.
If we take on your case, our team of talented legal professionals will create a custom, personalized plan of action to pursue the compensation you deserve.
Again, this initial free consultation is at no risk to you, and you are not obligated to use us. If you hire Mova Law Group to represent your accident case, we will do so on a contingency fee basis, meaning you only pay when we win a financial settlement that satisfies you. 
We don't want to add to your list of financial concerns when you're already struggling. Mova Law Group asks for no money upfront. Our clients are our priority, so our personal injury attorneys put our efforts into getting you paid before we do.
How Much Is My Personal Injury Claim Worth?
Every personal injury claim is unique, but thanks to Mova Law Group's years of experience in this area of law, we can confidently and accurately estimate the value of your accident case. 
There are three main drivers of the value of a personal injury accident claim:
The severity of injuries – Spinal cord and traumatic brain injuries can mean permanent disability, which a worker's compensation payment alone might not cover.
Economic versus non-economic damages – Medical expenses, rehabilitative therapies, and accessibility modifications are all monetary damages. Our personal injury attorneys also consider the effects of your accident case on your quality of life, relationships, and mental health. We want reimbursement for you in these areas too.
Liability – Our auto accident attorneys are negligence experts and will prove the other party's liability in your personal injury claim.
At Mova Law Group, we work hard to establish, justify and build your accident case, supporting each claim and positioning you for the highest chance of success.
Our Personal Injury Accident Practice Areas
Mova Law Group has experience in all areas of law involving personal injury. We take on a wide range of accident cases to help our clients move forward from one of the worst experiences of their lives.
Types of accident cases we take on include:
Car Accidents.
Ride Sharing Accidents (Uber car accidents, Lyft car accidents).
Motorcycle Accidents.
Workplace accident cases and worker's compensation claims.
Product Liability.
And More…
If you or a loved one are in an accident in Riverside County, contact Mova Law Group today for the best Corona personal injury lawyers to represent you.