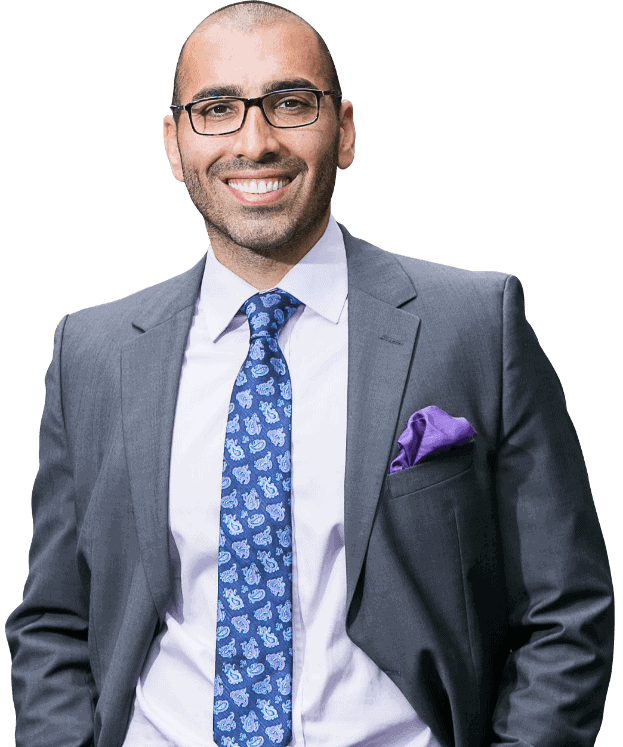 Riverside Personal Injury Lawyers
Riverside Personal Injury Lawyer | Accident Attorneys

Request a FREE Consultation
Let Us Fight For You And Your Family.
Being in an accident is a traumatic experience that can have lasting financial, emotional and physical consequences. From life-threatening and debilitating injuries to psychological trauma, the aftermath of a personal injury can leave many Riverside victims feeling lost and without hope.
At the MOVA Law Group, we're ready to stand in your corner and fight for the justice and compensation you deserve.
We've dedicated our careers to ensuring accident victims are fairly and equitably compensated for their injuries, standing up against big insurance companies and corporations looking out for their bottom line, not your best interests.
Call today for a free consultation.
You only pay if/when we achieve a settlement or verdict for compensation in your favor.
Riverside Personal Injury Law
Personal injury cases involve an injured party or victim holding another entity or individual liable for personal damages and/or injuries sustained due to their negligence.
According to California state law,
"Everyone is responsible, not only for the result of his or her willful acts, but also for an injury occasioned to another by his or her want of ordinary care or skill in the management of his or her property or person, except so far as the later has, willfully or by want of ordinary care, brought the injury upon himself or herself."
In other words, an individual or entity can be held liable for the damages and injuries they cause if they are found to have been negligent in providing a duty of care.
For example, a driver on Riverside roadways is expected to operate their vehicle consistently with the Rules of the Road and while exhibiting safe driving behaviors. Texting while driving, for example, may breach this duty, causing undue distraction and leading to an accident.

Establishing Liability
The party at fault must be found to have owed the injured party a duty of care; and

The party at fault must have been found to have breached this duty, contributing in part or full to the cause of the accident.

Further, the injured party must prove that damages were incurred due to the accident.
Further, the injured party must prove that damages were incurred due to the accident.
What Types of Damages Can You Claim Compensation For?
Current and future medical bills incurred as a result of the injury
Lost wages from time off work
Reduced future earning potential or lost business opportunities
Cost or repairing or replacing damaged personal property
Physical and emotional pain and suffering
Loss of companionship and consortium
Disability
In some cases, Riverside victims may be able to recover what is known as punitive damages, or those damages based not on actual expenses but designed as a punishment for the at-fault party. Punitive damages may also be awarded as a deterrent to others who may act recklessly or carelessly in the future.
Types of Personal Injury Accidents We Handle In Riverside County
Virtually every accident in Riverside that occurs due to another party's negligence or fault can be represented by a personal injury lawyer. Here are some of the types of cases we handle.
Car Accidents

Dog Bites

Motorcycle Accidents

Bicycle Accidents

Slip & Falls

Construction Accidents

and all Personal Injury cases
Unsure if your case qualifies or if there is another party that can be held accountable? Reach out and connect with our talented team of personal injury lawyers. We're here to help, and consultations are always free.
our attorney accolades

Common Types of Accidents in Riverside that Can Lead to
Personal Injury Claims Include:
Car
Accidents
Each year, motor vehicle accidents cause more than 3,500 fatalities and tens of thousands of injuries, including debilitating injuries such as spinal cord injuries and traumatic brain injury.
If you've been injured in a vehicle accident, Riverside car accident lawyers can help you
Trucking
Accidents
Commercial trucks are known for causing a wake of devastation and destruction when involved in accidents. Often weighing more than 70,000 lbs, no car is capable of standing up to them, usually resulting in severe injury or death.
Pedestrian Injuries
Common in Riverside County and across California, the state boasts one of the highest rates of pedestrian fatalities throughout the country. These injuries are often significant, with the Governor's Highway Safety Association claiming more than 460+ pedestrian accident deaths in just six short months.
Traumatic Brain
Injuries
Known as TBI for short, a traumatic brain injury ranks among the most complex and catastrophic injuries a victim can sustain. TBI's often result in cognitive, emotional and physical impairment, sometimes requiring a lifetime of medical care, ongoing support, and therapy.
Spinal Injuries
Known for drastically impacting quality of life, spinal injuries can result in partial or total paralysis, requiring long-term medical care and a future full of new obstacles to overcome. As such, the compensation sought for such injuries is often reflective of the impact on quality of life.
Wrongful Death
Wrongful deaths can result from a broad range of accident types. Although no amount of money can ever replace a human life, it can help to ensure this doesn't happen to another family, and that the deceased's family is financially taken care of. In such cases, a wrongful death lawsuit can be filed against the
Premises Liability
A premises liability case involves an injury sustained on the property of another party. Property owners generally have a 'duty of care' to keep their property safe and to take reasonable measures to warn of potential risks. Unsafe walking surfaces, slippery aisles, unmaintained sidewalks or parking lots, lack of
Product Liability
Faulty designs, misfunction, lack of quality control, and failure to warn consumers about potential hazards can all result in injury or death from products. In such cases, a product liability lawsuit can be filed against at-fault parties.
Medical Malpractice
Requiring extensive experience, medical malpractice cases can be nuanced and complex. According to the Journal of General Internal Medicine, the number of preventable deaths due to medical error reaches over 22,000 per year across the United States. Other studies, such as a 1999 study conducted by the
OTHER TYPES OF ACCIDENTS WE REPRESENT INCLUDE BUT ARE NOT LIMITED TO:
Car
Accidents
What Does a Riverside Personal Injury Lawyer Do?
Personal injury cases can be complex and challenging. They often involve multiple parties, dealing with big insurance companies, and going up against corporations with sometimes deep pockets. All of which can be intimidating for victims in Riverside.
Personal injury lawyers level the playing field, providing accident victims with a voice and aggressively fighting to hold negligent parties accountable for their actions.
A Few of the Ways Our Personal Injury Lawyers Can Help:
Providing support and guidance regarding the legal process and options available to them to pursue claims and compensation
Helping clients understand the potential value of their case based on the impact to their lives, damages sustained, and similar cases settled or won in Riverside County
Aggressively pursue maximum compensation for clients, building an effective evidence-based case
Ruthlessly engaging in skilled negotiations with insurance companies
Providing representation and advocacy at hearings, depositions, pre-trial conferences, negotiations and litigation proceedings
Working to expedite settlements and/or distribution of awards for compensation
The Help you Need, the Compensation You Deserve
We work on contingency, so you only pay if/when we win you a settlement or award.
Call or message today and connect with a caring and compassionate team of talented personal injury attorneys eager to go to bat for you and your family.
Find out if you have a valid claim, and let us do what we do best.
Riverside Personal Injury Attorney
[email protected]

get directions

Other Cities We Serve