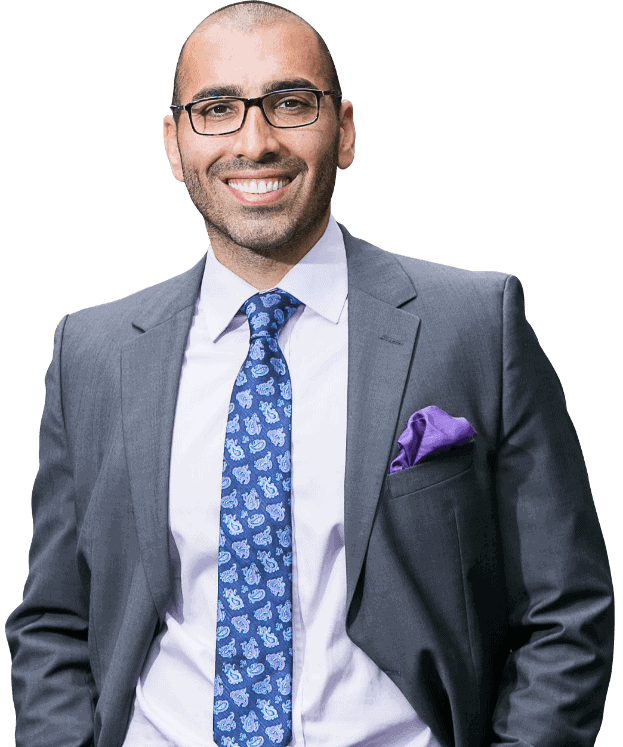 San Bernardino
Personal Injury Attorneys
San Bernardino Person Injury Lawyer | Accident Attorneys

Request a FREE Consultation
[elementor-template id="155″]
San Bernardino Personal Injury Attorneys
A few moments can alter the course of your life forever. One inopportune accident is all it takes to transform the life you once knew into something you never expected. Our personal injury attorneys can help.
Situated between the desert and mountains, San Bernadino boasts the title of 'largest county' in the United States. With millions of new residents flocking to the county over the last thirty years, this increase in population has come with some growing pains, namely an increase in accidents, car crashes and one of the highest rates of vehicle accidents due to driving under the influents (DUI).
At the MOVA Law Group, we are dedicated to supporting accident and injury victims across San Bernadino, fighting to get injured parties the compensation they deserve.
From filing an accident injury claim, to aggressive litigation that holds negligent parties responsible, we're the team you need in your corner during this trying time. With decades of experience and a deep understanding of California law, we have what it takes to give you the justice and compensation you deserve.
Reach out today for a FREE consultation. If we take your case, you only pay is we achieve a settlement or verdict for compensation.
Types of Legal The MOVA Law Group Handles
We work with a diverse range of clients victimized by negligent parties whose actions or inaction led to serious accidents.
We Handle Personal Injury Cases and Lawsuits Involving:


nursing
home abuse
No matter your situation or type of injury, our caring and compassionate personal injury attorneys are ready to go to bat for you and your family.
Common Causes of Injuries in San Bernardino?
Every year tens of thousands of San Bernardino residents fall victim to accidents causing catastrophic or debilitating injuries. Among the leading causes of wrongful death and serious accidents in the county are motor vehicle accidents (CDC data).
The California Office of Traffic Safety Reports Over:
16,000 fatalities and injuries related to traffic
900 fatalities and injuries related to motorcycles
600 fatalities and injuries related to pedestrians
300 fatalities and injuries related to bicycles
1700 fatalities and injuries involving alcohol
When it Comes to Children, the Stats are Even More Shocking. Data from the CDC tells a scary story with:
One child dying every hour from injury
Approximately 1 out of every 5 children's deaths are due to accidents
Every 4 seconds a child is treated in the emergency department for injuries
Among the most common causes of child injuries are: falls, fires, poisoning, drowning, suffocation and car accidents
Unfortunately, the vast majority of all injuries in San Bernardino are PREVENTABLE had the proper precautions been taken and if other parties lived up to their legal 'duty of care'.
The sad truth is, many parties and individuals simply do not follow their legal and ethical responsibilities, leaving unsuspecting victims at their mercy.
From improperly labeled or malfunctioning products, to lack of proper safety measures on premises, to reasonable care taken when driving on San Bernardino roadways, there are countless ways others put you and your family at risk.
If the negligence of another party put you or your family in harm's way, we can help. Our personal injury lawyers are committed to ensuring you're compensated for your injury.
Be it a reckless driver or negligent dog owner, we have what it takes to hold those who are responsible accountable for their actions.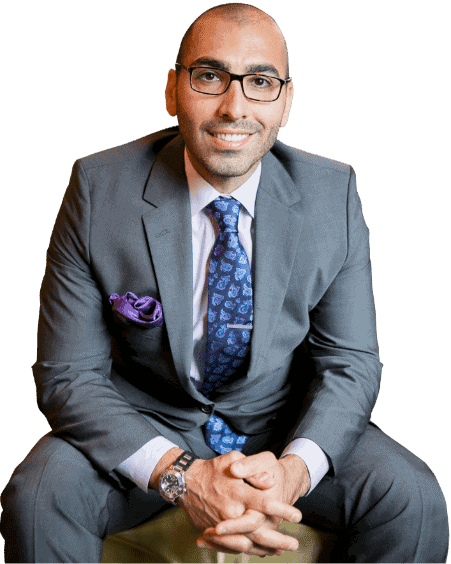 The Following Represent Aspects of a Personal Injury That May be Used to
Claim Compensation Under California Law:
Physical Trauma: Typically due to some sort of blunt force impact or penetration, often resulting in bruises, cuts, puncture wounds, internal bleeding and/or broken bones. Physical trauma may also include burns and injuries that are less serious but still have an impact on quality of life. Emotional Damage: Although largely subjective to the individual, emotional damage is very real and can have a lifelong impact on quality of life. From biological reactions to stressful situations to trauma from abuse and PTSD, emotional damage covers a broad spectrum of often-lasting mental conditions.
Pain and Suffering: Trauma, be it emotional or physical affects every individual differently. Yet the law does its best to put a numerical value on the extent of pain and suffering incurred as a result of a personal injury.
Disabilities: Permanent or temporary, a disability could range from issues regarding mobility, dexterity, motor function and issues with reproductive health or breathing, to paralysis.
Death: Wrongful death cases involve the families of the deceased. The loss of a loved one can have a rippling effect, from emotional trauma and loss of companionship, to loss of income and financial support.
All of the above often result in damages and losses, some of which are easily quantifiable and others that require a delicate and fair approach to measuring loss.
At the MOVA Law Group, we advocate vigorously for our clients, demonstrating damages with supportive evidence and fighting to get our clients the maximum compensation under California laws.
What Parties Can Be Held Accountable for a Personal Injury?
Corporations and Organizations
Even when individuals are responsible for a personal injury, it is often the corporation or organization they work for that should have taken preventative measures. For example, a trucking schedule that left its drivers overly tired or in non-compliance with state laws. Or a defective product that caused injury or harm.
Government and Municipal Offices
In some cases, a government body or municipal office may be responsible. For example, police brutality, or a poorly maintained roadway or sidewalk that results in a slip or fall.
Individuals
From sexual assault to battery, to reckless driving or dog bites from failing to leash their animal, in some cases, an individual can be held negligent.
Property Owners
Property owners have a 'duty of care' to ensure that property open to the public is maintained and reasonably safe. They are required to take preventative measures and inform guests of any risks.
Insurance Companies
In the majority of lawsuits and claims filed, our firm is up against the insurance provider for the negligent party. Those injury victims without a personal injury attorney are often 'bullied' by insurance companies looking out for their own bottom line, not the best interests of you and your family. Don't accept a 'low ball' offer or settlement, and NEVER sign anything without having it reviewed by a personal injury lawyer in San Bernardino.

Email Us


call us

Can I Afford a Personal Injury Attorney in San Bernardino?
YES. At the MOVA Law Group, we work on what is called a 'contingency basis'. What this means is that if we take your case on, you pay nothing until/if we win your case.
In other words, you pay nothing upfront, and only owe us if we win you a settlement or achieve a verdict for compensation in your favor.
You have enough to worry about right now without adding yet another bill to the pile. Let us do what we do best; fight aggressively to win our clients maximum compensation in court.
Compassionate Personal Injury Attorneys with a Track Record of Success in San Bernardino
Don't fight corporate lawyers or big insurance on your own. Make sure your rights are a top priority with MOVA Law Group. Our personal injury lawyers will fight relentlessly for the compensation you deserve.
If you or a loved one have been injured, reach out today for a free consultation. Remember, you only pay if/when we achieve a settlement in your favor.

Email Us


call us



our attorney accolades


San Bernardino Personal Injury Attorney
Other Cities We Serve