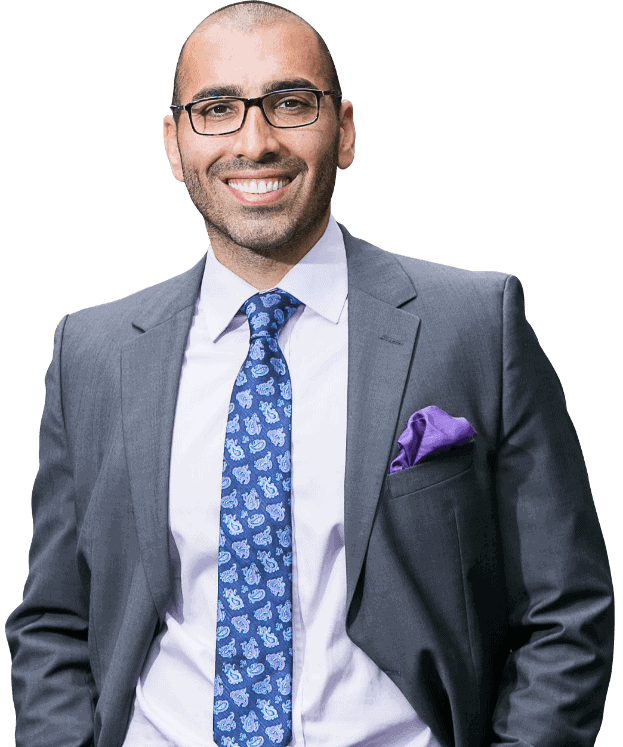 Receive The Highest Compensation For Your Lyft Accident Case Today
San Bernardino Pedestrian Accident Lawyer | Accident Attorneys

Request a FREE Consultation
The Highest-Rated San Bernardino Pedestrian Accident Attorneys
Have you or has someone you know, recently been hit while crossing a crosswalk or walking down the sidewalk? If so, you may be eligible to file a personal injury lawsuit by contact a San Bernardino pedestrian accident lawyer today. We offer free case evaluations and will work for free if we can't beat your case.
We've helped San Bernardino locals just like yourself file for compensation after suffering serious bodily injuries and mental/emotional injuries due to an auto-related accident. Visit our San Bernardino Personal Injury Lawyer page today to get started.
After any minor or catastrophic accident, seeking medical attention should always be the very first thing that you do. Small injuries can eventually turn into major injuries if not treated properly.
Once you have visited an emergency room or hospital to evaluate your injuries, the next step you should take or your loved ones should take is researching different lawyers in your area.
Information About Pedestrian Accidents
Every year nearly 5,000 pedestrians die in motor vehicle-related accidents. Approximately 76,000 pedestrians suffer injuries when hit by a car or truck, reports The National Highway Traffic Safety Association (NHTSA). 
These accidents can occur when pedestrians attempt to cross highways or simply because the driver of the vehicle isn't paying attention.
Southern California has the highest rate of pedestrian accidents compared to any other state on the west coast. Due to the lack of free public transportation and high gas prices, many people in San Bernardino choose to walk from work, school and other destinations instead of driving. This results in a higher amount of pedestrian accidents in their area.
Our team at Mova Law Group, Injury Attorneys has helped hundreds of accident victims just like yourself file for compensation after being struck as a pedestrian. Give us a call today at (909)245-0643 for a free consultation and case evaluation.
Experienced
Lawyers Near You
For your pedestrian accident case, our legal experts will go above and beyond to make sure that you receive a fair settlement for your injuries. Here are a few reasons why you should choose us:
Contingency Basis – If we can't get you a settlement check for your injuries, we won't charge you a single penny.
Medical Bill Coverage – After scheduling your next medical evaluations, you'll pay NOTHING out of pocket for these services. If your case isn't awarded, you won't be billed for those medicals.
Transparency – Throughout the lifetime of your pedestrian accident lawsuit, we will keep you updated with any changes and appointment needed.
Call Now For A Free Consultation
Our staff is available 7 days a week and 24 hours a day for your convenience. If you need to speak to a lawyer regarding a recent accident, give us a call.
If you've suffered injuries such as:
Broken bones
Joint pain
Concussions
Fatigue
Emotional distress
Anxiety
Fractured Bones
Mental disorders
and any type of physical or mental damages, give us a call.
Address: 1918 Business Center Drive #211 San Bernardino, CA 92408
Phone Number: (909)245-0643