Temecula Motorcycle Accident Lawyer
Receive The Highest Compensation For Your Accident Case

Request a Free Legal Consultation
Motorcycle Accident Attorneys in Temecula
Many Temecula residents (and visitors) enjoy taking their motorbikes out for a quick spin either as a way to unwind and relax, or just a way of getting from A to B.
The thought of an accident is always on the back of the mind of a motorcycle rider. While all riders think they are reasonably safe, the unexpected can (and unfortunately does) happen. Motorcycle injuries are often much more severe than those suffered by people in car accidents. The highly exposed nature of the transportation method puts riders at high risk of life-changing injuries, or even death in the case of an accident.
Motorcycle accidents are traumatic, scary, and highly dangerous events that unfortunately claim the lives of countless Americans each and every day. Thankfully the roads in Temecula are reasonably safe, but accidents can and do happen.
When motorcycle accidents occur the injuries sustained to the rider (and the damage to property that is caused) can often be grounds for compensation. We work day and night with Temecula residents to ensure they get the compensation they deserve when they are out on the open road and the worst happens.
At Mova Law Group, we're a highly experienced team of Temecula based motorcycle attorneys that (unfortunately) know the legal world of motorcycle accidents all too well. We stop at nothing to ensure that our clients receive every single cent of compensation they are entitled to as a result of their accident.
If you've been in a motorcycle accident that wasn't your fault, then you're probably entitled to compensation. This can be claimed to cover the cost of your motorcycle, your medical bills, distress, and any loss of earnings that has occurred as a direct result of the incident. If you haven't done so already, we highly recommend you all our Temecula Motorcycle Accident Lawyers today.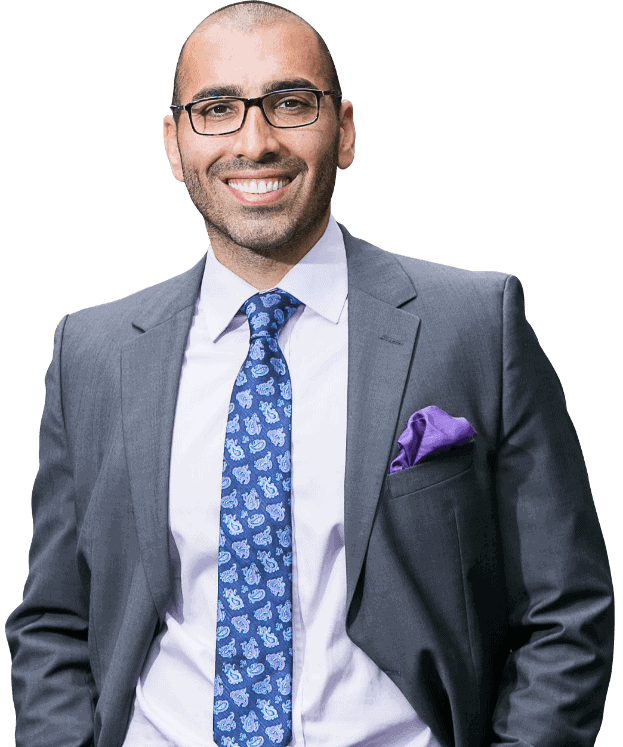 The Rights Motorcycle Drivers And Passenger Have Under California Law
As a matter of law, a motorcycle is regarded in the same way as is an automobile, with the same general laws and rules applying to motorcycle accident cases as do for auto accident cases.
According to California Law, "A motorcycle is a motor vehicle". Other precedent set forth in California courts maintains that a motorcycle accident is just as foreseeable as is that of an automobile accident with one major distinction, motorcycle riders and drivers face a significantly greater risk of injury and death.
As such, those involved in motorcycle accidents have the same rights as do those in car accidents, and may have cause to file a wrongful death or personal injury lawsuit in situations where another party was found 'at fault' for the accident.
How Much Can I Get For My Case?
Regardless of the severity, size or date occurred, retaining our services will never cost you a penny out of pocket upfront. Mova Law Group works off a contingency basis meaning we do not receive payment unless you do! We offer free consultations and motorcycle accident case evaluations. Contact us today to schedule a free consult.
Temecula Motorcycle Accident Lawyer
The right motorcycle accident lawyer can help victims of motorcycle accidents get the compensation they deserve and the help they need.
Types of Damages can Motorcycle Victims Claim Compensation For
The wake of a motorcycle accident can leave victims with severe and often serious injuries, damages and financial burdens. This can put undue stress on individuals and families during a time when healing should be the priority.
Lost work, medical bills and psychological stress can all take a toll. While insurance often covers a portion of the bills, many victims are left with large out of pocket expenses. A Temecula Motorcycle Accident Attorney can make sure you get everything owed to you under California law.
Typical Medical Expenses That Victims May Be Able to Add to Their Claim:
Emergency room costs
Ambulatory services
Diagnostics and imaging (CT scan, MRI, x-rays and more)
Doctor visits and follow-ups
Surgery
Physical therapy and rehabilitative services
Medical equipment
Travel expenses to and from the doctor
Misc. Expenses That Victims May Be Able to Add to Their Claim:
Updating your home with handrails or ramps
Home maintenance such as lawn care and cleaning services
Lost future earning potential
Long-term care costs
Non-Economic Damages That Victims May Be Able to Add to Their Claim:
Pain and suffering
Mental distress
Reduced quality of life
Scarring or disfigurement
Loss of consortium
WHAT WE DO FOR OUR CLIENTS
Maximum Compensation In Injury Law

Medical Bills Paid

Access To The Top Medical Professionals

We Come To You In The Comfort Of Your Home

Winning Track Record
Transparent Legal Process

Property Damage Compensation

Recovery Of Lost Wages

Review Your Personal Injury Case

Award-Winning Customer Service

You Don't Pay Unless We Win Your Case




 
Motor Cycle Accident Statistics In Temecula, Ca
First, we evaluate your case and injuries, figuring out who was at fault and the main factors of the accident are put into consideration during the intake application process. Determining the extent of your injuries, well-being and making sure these injuries are treated will always remain a priority for our firm.
Greater than 80% of accidents involving a motorcycle result in a passenger or driver injury or wrongful death
More than 40% of motorcycle accidents resulting in a wrongful death involved alcohol
Traumatic brain injury (TBI) and head injuries are among the most common injuries and causes of death in a motorcycle accident
Drivers entering the path of a motorcycle is attributed to the cause of 33% of accidents
Motorcycle helmets do little to prevent the majority of common motorcycle injuries, reducing the risk by only 29%
However, riders who choose to wear a helmet have a 73% reduced risk of fatal injury
On average, private health insurance only covers 68% of inpatient costs faced by motorcycle crash victims
The Most Common Motor Cycle Accident Injuries In Temecula
Catastrophic head or neck injury, often resulting in wrongful death
Paraplegia (immobilization) or partial paralysis due to spinal injury
Broken pelvis or hip
Collapsed lungs
Internal bleeding
Major lacerations, cuts and scrapes
Serious road rash
Multiple fractures including those of the legs, arms, shoulders and other bones
Intense emotional trauma and distress, including but not limited to anxiety and PTSD
Disability, scarring or disfigurement
Common Hazards Faced By Motorcyclists In Temecula, Ca
In 2019 California saw a notable decrease in motorcycle accidents year over year, yet Temecula residents remain at risk.
According to the National Highway Traffic and Safety Administration, Temecula Valley Freeway ranks among the deadliest roadways in the entire country, raking #10 in the USA.
Other Dangerous Roadways Include:
California Interstate 215
Route 79 (Winchester rd)
Temecula Parkway
According to the California Highway Patrol, the following represent the most dangerous intersections in Temecula, CA:
Rancho California Road & Route 15
Route 15 and Winchester Road
Route 15 and Temecula Parkway
Route 15 and Santiago Road
Route 15 and Route 79
Winchester Road and Ynez Road
Jefferson Avenue and Winchester Road
Bedford CT and Temecula Parkway
Overland Dr. and Rt 15
Roripaugh Rd. and Winchester Rd.
Margarita Rd. and Winchester Rd.
Rancho California Rd and Ynez Rd
I-15 Southbound & Rancho California Rd.
La Paz St & Temecula PKWY
Butterfield Stage Rd & Temecula PKWY
Motorcyclists Face Serious Risks in Riverside County
Riverside country consistently ranks among the TOP THREE counties for the highest number of motorcycle fatalities in California. The Riverside is home to one of the best places for motorcycle riding, but this doesn't mean it's the safest. The growing community means more cars and trucks on roadways, and an increased risk of accidents.
How many people die in motorcycle crashes?
Across California, 453 people were reported dead as a result of motorcycle accidents (National Highway Traffic Safety Administration, 2013). In Riverside County, where Temecula is situated, 226 fatal car accidents were reported in 2013, 38 of them involving motorcycles.
Experienced Temecula Motorcycle Accident Lawyers
According to the US NHTSA, 10 cars out of 100,000, end up in fatal crashes. That same case study shows that the rate for motorcyclists is 73 out of 100,000 registered motorcycles on the road today.
Based off of IHSS traffic safety – Forty-one percent of motorcyclist deaths in 2015 occurred in single-vehicle crashes, and 59 percent occurred in multiple-vehicle crashes. This has remained largely unchanged since the 1980s.
In 2015, 61% of female motorcyclists who were passengers had died after a crash while on the highway.
Negligence And Your Injuries: What You Need To Know
Do you feel like your injury could have been avoided had it not been for the action or inaction of another party? Perhaps a floor was wet without a posted sign, or a handrail missing. In other cases, a distracted driver on a cell phone may have caused an accident. There are countless situations in which negligence may have played a role in your injury. If your world has been turned upside down by someone who failed to exhibit 'reasonable care' or judgement to prevent damage, injury or death, you may have a case.

REQUEST A FREE CONSULTATION

Temecula Personal Injury Lawyer
Temecula Personal Injury Lawyer 31045 Temecula Pkwy #201 Temecula,
CA 92592
Phone: (951) 724-4610
Chris Mova is an award-winning motorcycle accident lawyer in Temecula, California. His law firm of Mova Law Group fights for you against the big insurance companies. Chris knows the value of listening to each client's unique experience, and his team of personal injury attorneys was hand-picked because they feel the same way. He is committed to getting you justice and fair treatment when you need it most. Learn more about Chris.