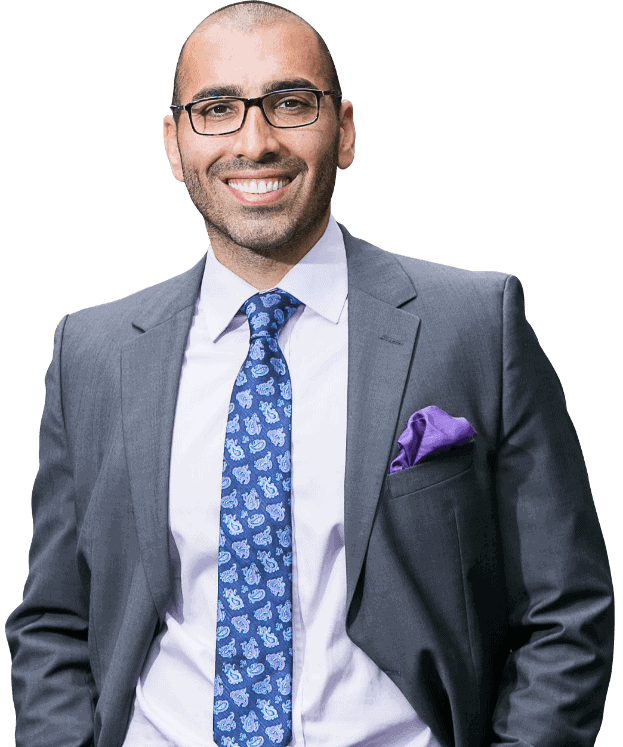 San Bernardino Personal Injury Lawyer Mova Law Group
San Bernardino Personal Injury Lawyer | Accident Attorneys

Request a FREE Consultation
San Bernardino Personal Injury Lawyer
WE'RE THE BEST PERSONAL INJURY LAWYERS IN SAN BERNARDINO
Our San Bernardino Personal Injury Attorneys have the knowledge, experience, and dedication that you need for a successful case. If you've been injured due to another person's careless driving or negligence, you may be entitled to compensation, also known as a settlement.
In most cases, we are able to beat your case without having to enter trial against the at-fault party. Give us a call, we'd love to hear about your case and provide you with our fool-proof blueprint for success. We won't settle until your case does!
Contact Us for your free legal case evaluation and consultation, remember, you pay absolutely nothing if we cannot successfully beat your case.
Our firm is dedicated to providing the highest level of customer service for each and every person that calls in. Whether you are considering hiring a personal injury lawyer or maybe you're just shopping around for free advice. We're always here to help!
Have you recently been injured as a result of an auto-related accident in San Bernardino County or the city of San Bernardino? If so, you may be entitled to compensation for your inflicted injuries, loss of wages, emotional distress, pain, and suffering.
Accident claims must be handled in a timely matter, scheduling your health appointments with a specialist for your injuries is absolutely necessary. We will guide you through this process every step of the way for no upfront costs.
INJURED?

CALL NOW TO SCHEDULE A FREE PERSONAL INJURY ATTORNEY CONSULTATION.
Insurance companies often advertise that they have your best intentions in mind. However, when it comes to an injury claim, they want to spend as little as possible.
When you're injured in a car accident or slip and fall, the guilty party's insurance company doesn't want you to hire an attorney. They want to settle with you for a dollar amount far lower than you deserve.
They sometimes resort to threatening and manipulative strategies to get you to agree to their terms. Many injury victims are already in a vulnerable state and submit to these strategies.
A San Diego personal injury attorney understands the tactics of insurance companies and can protect your rights. They also understand the insurance laws that may have a direct impact on your case.
Common Types of Personal Injury Cases We Represent in SAN BERNARDINO Include:
10 Car Accident Lawsuit Mistakes to Avoid
If you have sustained injuries from an automobile accident, the last thing you want to do is ruin your case with a careless action. Check out these car accident lawsuit mistakes to avoid to learn more.
If you've been in a car accident, you're not alone–nearly 1.3 million people die in car accidents each year, and another 20 to 50 million are injured or disabled in car accidents.
A good lawyer can help you get the settlement you deserve. The problem is when you make certain crucial mistakes that invalidate your case.
Here, we're breaking down ten mistakes you should avoid when it comes to a San Bernardino car accident lawsuit.
1. Exaggerating and/or Lying
Number one on the list: exaggerating, flubbing the truth, or outright lying about what happened.
It should be abundantly obvious why this is a serious issue.
It's common, especially if the accident was your fault, to want to lie about what happened in order to make your side of the story look better. This will have the exact opposite effect, especially if you're also lying to your lawyer.
Here's the thing: if your attorney doesn't know the whole truth, they can't properly help you. And if it comes out later that you lied or exaggerated the truth, it could invalidate your entire case despite the best efforts of your attorney.
2. Admitting Fault
There are two factors here: admitting fault, and the question of no-fault insurance.
First of all, you should not admit fault to another driver, a police officer, or an eyewitness, even if it actually was your fault. This can and will be used against you later.
Second is the question of no-fault insurance. No-fault insurance is required in some states and provides for payment of costs associated with a car accident regardless of who was at fault.
California is a fault state, which means that if you admit fault, you'll have to pay.
3. Signing Agreements and Paperwork Too Soon
On a related note, you should not sign any agreements or paperwork too soon.
If you sign anything (repeat: anything) before your lawyer has a chance to read it, you may well be signing away your rights.
Even simple tort releases can include fine print that waives future injury claims or allows your insurance company undue access to your medical records.
Think of it this way: if it involves your case, your lawyer reads it first. End of discussion.
4. Talking About Your Case
You should use a similar line of thinking when it comes to talking about your case. In other words, if it involves your case, the only person you should discuss it with is your lawyer.
If you have been in a car accident, regardless of who was at fault, you should treat the case as though you've been arrested. Assume that anything you say can be used against you in a later case.
Your attorney will have a far harder time arguing for you if they have to try to backtrack on things you said. Instead of talking to everyone you know, let your lawyer do all the talking for you (and that includes your insurance company).
5. Not Going to the Doctor
If you were injured in a car accident, you need to see a doctor right away. Even if you think those injuries were minor. Even if you're not entirely sure you were injured at all, it's better to be safe.
It's not just for your health. If you are injured in the accident and you don't go to the doctor, your insurance company or the other party's attorney can use this as evidence against you, since they can argue you weren't taking care of your health and aggravated your injuries to improve your case.
Furthermore, medical records and doctor's appointments can be used by your lawyer as evidence to help you.
6. Failure to Preserve Evidence
On a related note, the evidence is a huge concern when it comes to these cases.
As with any legal case, the evidence is everything in proving who was at fault (and who has to pay). If you don't have any evidence, or you fail to preserve key evidence, it will make your case that much harder.
After all, your attorney can only argue what they can prove. If they can't offer proof, it's unlikely that your case will go your way.
With that in mind, here are seven things you need to do at the scene of a car accident.
7. Waiting Too Long to File
We talked about signing things too soon. On the other hand, you should also be wary of waiting too long to file.
This is for basically the same reason that you shouldn't wait too long to go to the doctor. The longer you wait, the more another attorney can question you.
This is also because some evidence can get "cold" over time, which will weaken your case in the long run.
8. Assuming the First Offer will be Final
Plenty of people make the mistake of signing documents too soon because they believe the first settlement offer they get will be the final settlement offer they receive.
This isn't actually true.
In many cases, your insurance company or another attorney will say, "This is the highest offer we can make," in an effort to pressure an accident victim into accepting a low-ball offer.
In reality, making that first offer means that they're willing to negotiate. At that point, let your lawyer negotiate on your behalf to get a fairer offer.
9. Sharing Conversations with Your Attorney
There's the attorney-client privilege rule, but when it comes to your accident, you should treat that arrangement as working both ways.
In much the same way you shouldn't talk about your accident with other people, you shouldn't share conversations with your attorney with other people either. Your conversations with your lawyer are protected, but if you share them with a third party, that confidentiality is lost.
You have no idea what someone might do with that information. So treat it like you've been arrested and don't say anything.
10. Not Hiring an Attorney
Finally, if you've been in an accident, don't try to be your own attorney.
Even if you are a lawyer yourself, the truth is that after an accident, emotions are running high. You may not be able to keep track of all the relevant details, and you may make critical mistakes. You need a lawyer to act as an impartial representative.
If you're not a lawyer, you need a lawyer on your side. They know the law better than you do, and they know how to help you get the settlement you deserve.

Request a FREE Consultation

Car Accidents
A car accident can be classified as an automobile colliding with a building, or another vehicle. In most occasions, they result in multiple injuries that can be fatal. They can be life-altering physically and emotionally because of the trauma that precedes it. No matter the size of the crash or amount of injuries, there is no case that is too small to try and receive compensation for the accident.
Bicycle Accidents
Riding a bike is a skill many Americans learn at a young age. As we age, we become well aware of the possibilities that could happen. Most bike riders have a fear of being hit by an automobile.
Considering not every street has designated bike lanes, cyclists are forced to share the road with large vehicles traveling at speeds of 30 mph or faster. The signs posted informing cars to "share the road" or of bike routes nearby are not enough for the reckless drivers in the streets.
A large amount of bicycle accidents go unreported because they believe they have no rights in the streets, while on a bike. Each situation is credible and worthy of being addressed.
Motorcycle Accidents
Out of everyone traveling on the road, it is safe to say motorcycles carry the most danger in the streets. Motorcycles do not have a seatbelt, airbags, or a metal frame that can help against the impact in serious collisions.
From vehicle drivers failing to be cautious to faulty roads, a motorcyclist must be well prepared and represented in the case of an accident.
Slip and Fall Accidents
Most slip and fall accidents occur when an individual falls over, on or off someone else's property. Property owners can often neglect to maintain the conditions of their land, which causes it to be prone to accidents. This also can be applied to public settings with hazards, such as potholes. Any accident resulting in an injury is worthy of being addressed.
Uber Accidents
As an Uber customer, you depend on the company to take you to a location quickly and carefully. A big reason many use the ride-sharing application is to minimize the risks that coincide with drinking and driving. However, car accidents can happen to any automobile on the road, even during your Uber ride. If you have been in an Uber ride accident, then you are still able to receive help throughout this traumatic event.
Lyft Accidents
Similar to Uber, customers depend on this ride-sharing company to take them from destination to destination safely. In the blink of an eye, another vehicle could be driving under the influence, which is a reason you decided to purchase a Lyft ride, and collide into the car you are in. While these ride-sharing applications are helpful, some victims may believe they have no chance to receive aid. This is incorrect. Every accident is important enough to take a look into and find a solution for your problem.
Trucking Accidents
A truck or tractor trailer is immensely bigger than an average car. Commercial trucks can weigh tons of pounds and haul items that are extremely heavy. These accidents can be dangerous for those who are victim to the collision because of the force and impact. Also, those driving large trucks and trailers are in great danger if the truck were to flip or spin, for example. While all accidents are horrifying, large collisions involving trucks are a big fear for drivers, which is why they can be a bad emotional experience too.
Property Damage
In cases of natural disasters, such as hurricanes, tornados, earthquakes and fires, many property owners do not know what is in their policy to battle insurance company claims. Insurance companies could find the loopholes to get out of paying for these event outcomes and events, such as construction defects or faulty items. This is why it is best to consult and be informed of what your policies are protecting you from, and how they can help you.
Water Damage
Water is a vital part of our lives. It is labeled as a necessity, which is why property owners would never imagine that water would ruin their home or business. Whether it is plumbing or natural disasters, water damage can ruin the foundation of a building. Similar to other property damage, you must be informed of the policies that could be used against you from insurance companies.
Dog Bites
There is an unfound love that the majority of the nation has for these furry little creatures. Every dog owner hopes their pup will never turn into the dog biting animal others are afraid of. All dogs have an underlying animal instinct that can turn them into a machine without the ability to stop.
It is important to know that a dog bite incident should be taken promptly and accurately. To receive the compensation that you deserve, such as payment for your medical bills and injuries, you must be able to identify the dog and owner. As much of an "accident" it may have been, there is never an excuse to not search for legal advice
Water Damage
Water is a vital part of our lives. It is labeled as a necessity, which is why property owners would never imagine that water would ruin their home or business. Whether it is plumbing or natural disasters, water damage can ruin the foundation of a building. Similar to other property damage, you must be informed of the policies that could be used against you from insurance companies.
Fire Damage
The current environment is prone to wildfires that could set many homes and communities ablaze. Also, there are many criminals who are arrested for arson. These are all incidents that property owners never expect to occur to them. There are many causes that can lead to a home ending up in ashes. However, it is important to be informed in how we can help you receive the most education regarding fires and your property.
If You Need A San Bernardino Personal Injury Attorney
If you're in a car accident lawsuit, now isn't the time to delay. You need an attorney that will fight for you and make sure you get the settlement you deserve.
Mova Law Group specializes in car accident injury cases in the state of California, so when you come to us, you know you're in good hands.
If you'd like to speak with an attorney, use our contact page to request your free consultation.
When you're injured as a result of negligence on the part of someone else, you have certain rights. Unfortunately, many personal injury victims get taken advantage of by either the other party or insurance companies.
A serious injury could put the well-being of you and your family at risk. Depending on the severity of your injuries, you could get buried in medical bills and lose the ability to work. Sometimes, a devastating injury can affect the rest of an individual's life.
This is why hiring an experienced personal injury lawyer is crucial. You need someone who understands the legal process and can protect your rights.
After an injury, you may feel like you can handle the process yourself. Or, that your injury isn't severe enough to seek legal representation.
Some of our auto accident cases involve:
Drunk Driving | Rear-end Crashes | Uber Accidents | Wrongful Death | Motorcycle Accidents | Pedestrian Accidents | Bicycle Accidents