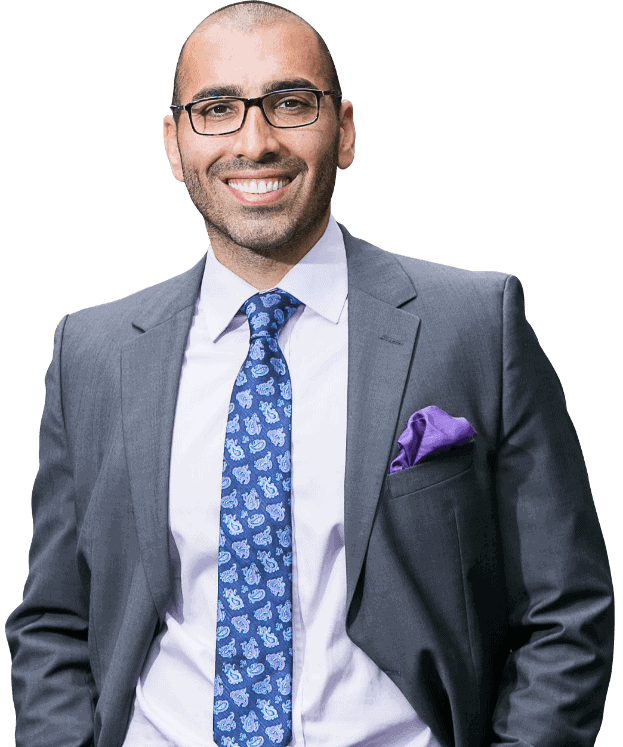 Receive The Highest Compensation For Your Sexual Harassment Case.
Sexual Harassment Lawyer in San Diego, CA | Accident Attorneys

Request a FREE Consultation
San Diego Sexual Harassment Lawyer
Based off of recent studies, polls show that more than 54% of American women have experienced unwanted and inappropriate sexual advances at least once in their life.
Also, studies have shown that 1 in 6 males will experience sexual assault at least once in their life. Contact our experienced San Diego Personal Injury Attorneys for professional representation today at (858)609-8697
As of late, many victims have risen and claimed sexually related assault after the "Me Too" hashtag which went viral on social media. Such allegations against celebrities like Harvey Weinstein, Oliver Stone, and Steven Seagul are currently fighting these exact charges in court.
Coming forward after being assaulted sexually by another individual can be tough, and we understand that. With Mova Law Group, Injury Attorneys – your case will always be held confidential and completely private within our firm. We're a sexual harassment law firm you can trust.
We have assisted many Americans throughout California with filing personal injury claims due to emotional damage due to hostile work environments and much more. Contact us today to schedule your free consultation to learn how to file harassment at work.
Know Your Rights At Work. Sexual Harassment Defined By Our Sexual Harassment Lawyers.
Being a form of sexual discrimination which clearly violates Title VII of the Civil Rights Act of 1964. In basic terms, this act is committed when an individual takes advance towards another person or persons in a sexual manner without being given consent. This can come in the verbal form as well as physical.
Title VII is a Federal law which protects all Americans and individuals within the United States regardless of their heritage, race, skin color, age, gender and/or national origin.  For more information on the Title VII Federal Law, you can visit: Liabilities of Sexual Harassment Under Title VII PDF.
Other common acts which fall under this category are children falling victim to sexual molestation from their teachers. This is also known as Campus Sexual Violence and women from the ages of 18-24 are at an elevated risk of this type of violence.
Common Types of Personal Injury Cases We Represent in San Diego County, California Include:
What Causes Most Trucking And Commercial Crashes?
If you feel that you have fallen victim to sexual assault while at work, there are legal actions you can take to seek justice for the violations of your rights. Listed below are the steps to take before filing a sexual harassment claim.
Gather All Evidence – Facts and evidence will always work in your favor when in court. If you have text messages, emails, pictures, videos from an employer who has assaulted you, save everything that you have. Any documentation you may have which lead to an uncomfortable and hostile work environment will be needed.
Speak Up Now – Statistically speaking, thousands of women refuse to speak up against their harassment cases due to the fear of losing their jobs. If you are a victim that has been concealing days, months or even years of sexual violations while at work, speaking up should be your first step. Report everything to your higher-ups at work or human resources. Your confidentiality should always be a priority.
Follow Proper Protocol – Every employer has set guidelines within their policies that you must follow to the tee. Remain conscious of any timelines, or report your allegations to the correct member of management that is designated for these types of situations.
Remain Consistent With Your Claim – If this means you must begin a paper trail of complaints then keep track of your contact towards management and the correct correspondence. When push comes to shove, if you have proper documentation showing that your claim was being ignored or not seen as "urgent", this can be critical to your claim's success. Visit our How To File Police Harassment article for additional information.
File a discrimination complaint – You can visit the EEOC for documentation to file your complaint. You must file a complaint before filing for a lawsuit in a civil or federal court-house. You can contact our Sexual Harassment Law Firm for further information.
How Much Time Do I Have To File A Report For Sexual Misconduct? When Should I Contact A San Diego Sexual Harassment Lawyer?
You Have Up To 300 Days Until You Can No Longer File For Sexual Harassment In The Workplace In California.
he state of California has set laws both for your protection which give you more than enough time to file a suit against any ill-intentioned assault while at the workplace. If you have fallen victim to sexually induced actions, you have up to 300 days from the date of the incident to file with the EEOC (Equal Employers Opportunity Commission). This timeline varies from state to state, contact us today if you have any questions related to the matter.
Types Of Compensation You Can Receive If Your Sexual Harassment Suit Is Successful.
If you were fired from your recent employer, you can regain your position and title, regardless of the outcome.
From the date of violation, you can be entitled to backpay for your losses and grievance. (Up to 3 times more)
Payment due to emotional distress and damages.